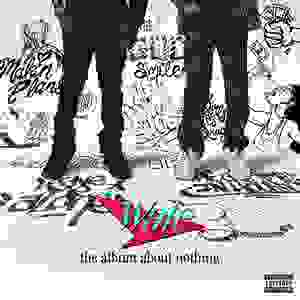 Olubowale Victor Akintimehin, better known by his stage name Wale, released his third studio album titled "The Album About Nothing" earlier this year. In true contrast to the title, each song has a different message all accompanied by different snippets of Jerry Seinfeld's voice, enhancing the listening experience as a whole. As you go through the album, each song that comes up gives you something new to think about, whether you want it to or not. Wale looks to himself on this album, with the guest list only containing five names, it's truly an album that gives you a look into his thoughts. With a song like "The Helium Balloon", Wale gives a look into his sometimes tumultuous relationship with his fans both old and new saying,
"Came through with Ross, written' bangers for y'all. But I ain't lose my content, fuck all that nonsense, diverse with rapine', I'm a writer with passion."
When you listen to his song with J. Cole titled "The Pessimist", he's openly speaking to the hopelessness young black men feel in today's society. With the first verse starting out with,
"Who am I to change perception? If a n---a kill a n---a he's another statistic. If his skin's a little different they goon' say it was self defense. N---a feline' hopeless."
Keeping with his observation of how things are for black youth, his song "The White Shoes" takes a more upbeat sound while the lyrics remain food for thought in how people focus on the appearance of their lives as opposed to how things are truly going. True to form, Wale uses his music as an expression of his thoughts and how he views his own personal life, as well as interactions with fans, friends, and fame. Wale himself opens his album with "The Intro About Nothing" where he states clearly for all to hear,
"That's why I let these dreads grow, I'll never fit your fucking crown."
Wale is undoubtedly one of the artists in today's music industry that continues to make a statement using one of the most well known and far reaching mediums...music. While this album is supposedly about nothing, Wale continues to display his talents in staying relevant while always using his music to say something thought provoking. By Devon Pyne for RAPstation.com