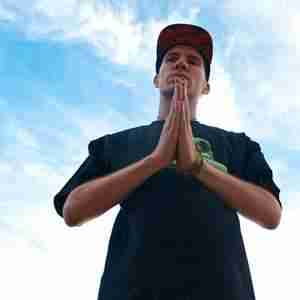 Andy "Wake Self" Martinez, one of New Mexico's most popular performers, is pleased to announce the release of his latest music video for his most demanded song, "New Mexico," off his sophomore album,
Good Things Happen to Those Who Wake
. Filled with beautiful visuals of the New Mexico landscape and popular sites, the video follows Wake Self trekking through the state, meeting up with friends and family. It has distant viewers wanting to travel to New Mexico, and the residents proud to be surrounded by its amazing terrain. The video was shot in Albuquerque, Las Cruces, White Sands, Elephant Butte, Sandia Peak, Taos, Alamogordo, Los Alamos, Gallup and Santa Fe. Wake Self teamed up with long time collaborator, innovative director Concept Flux. Flux has gained praise internationally for his gorgeous visuals and unique concepts. He captured Wake's love for New Mexico's culture, green chile, art, music community, and incredible sunsets in a stark voyeuristic, yet cinematic style. "I feel it's one of the most beautiful places in the world," Wake says. "I wanted to share my love of this place with the world." The song "New Mexico" is an uptempo ode to The Land of Enchantment. Wake Self is ascending quickly in the national hip-hop community. He is touring this month in Europe to spread his unique sound and add more fans to his already large fan base (10,600 likes on Facebook). Check out https://www.facebook.com/WakeSelf.FanPage and http://www.wakeself.com/ to keep up with the Albuquerque rapper. Please visit https://www.youtube.com/watch?v=G47jwljce4A&list=UUQ2HKNqEChJSdIUtrWafIOA to check out the video for "New Mexico" now.