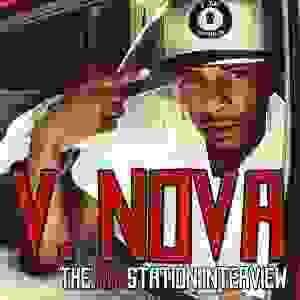 V. Nova The RAPstation Interview Brooklyn rapper V. Nova is seemingly on the rise. He is proud to present the MalikYouGotIt-directed music video for "I Still Love Her," the Crack Factory-produced new single from his new mixtape 
Hidden in Plain Sight Volume 3: The New Commission (HIPS3)
. "I Still Love Her" follows the release of the music video for "Smoke Break" and "The New Commission," as well as "Abstract Art," featuring Smif-n-Wessun. One other _HIPS3_ single has also been released titled "You Died," featuring Uncle Murda. As part of the rap duo BOE and Villa, Nova has worked with some New York heavy hitters, including Erick Sermon ("Vangundy"), MIDI Mafia, Denaun Porter of D-12, Wyclef Jean, Needlz, Mario Winans, Monifa, Rakim, Akinyele, Canibus, Fabolous, EPMD, Papoose, Funkmaster Flex, DJ Enuff, and DJ Self. Nova's hot new project is the third volume of his _HIPS_ series.  "The Crack Factory laced me with a track that has an ill break beat loop that favors something out of the KRS catalogue," Nova says. "I ran with that feeling and was also inspired by the Common record I Used To Love H.E.R.. I'm describing hip-hop as a female whom I fall in and out of love with. It's sort of a part two to that record. It's from a NY perspective but speaks for the culture lovers everywhere. Hip-hop and I have a break up to make up relationship, but I still love her. The video features a dance routine from the group KIN. They fused a few popular dance moves of the culture to come up with the routine." HIPS3 is out now. We got a chance to catch up with Nova and ask him about the new project.
RAPstation: How do you feel about the way your new album Hidden In Plain Sight 3 is being received?
V.Nova: It's going well. It's not getting as much exposure as I would like, but everyone who has caught wind of it is loving it. Different people have different favorites. Every song is different in its own way. One day may be a "Much More" day and the other can be "I Know I'm There." Everyone likes different things and I'm really seeing that with the feedback from this album. I try to stay conceptually versatile when creating, so the project has a lot of different topics.
As a Brooklyn emcee, how do you think the borough is representing itself musically speaking in 2014?
It's getting better. The borough had a little identity crisis but it's starting to come back around to when Brooklyn emcees didn't give a f*¢k what everyone else is doing. I can name a few artists who's keeping the sound alive, though.
Which of your songs do you think best represents you and why?
I have a long list of works so that's a tough one. If I had to pick from 
HiPS3
 I'd say "How It Is." I'm a street conscious storyteller. I try to put a conscious message in every song I do. There was a time when artists never put a project out without having at least one conscious record. Those standards kept us growing and not stuck on the same level creatively and intellectually.
Which other artists in the game are you close to? Or are you strictly a soloist?
I'm half of the underground rap duo BOE and Villa, but as of now I am a solo artist. I been recording since the late '90s and have known many artists in the game throughout the years. I've had a chance to work people like Akinyele, Erick Sermon, and Canibus just to name a few. Besides that and some of the recent features I've done, it's MJT The Band, Chase Wild, King Hannibal, Jew Dew, Malcah and The Crack Factory to name a few. These in-house artists and producers are on all of my projects. I get respect from many veteran artists that have been in the game though. I attribute that to the work I put in lyrically at a young age.
Describe an average day in the life of V. Nova.
I'm very family orientated so most likely you'll see the same people around me. But an average day can be anything. I don't have a set schedule so I can be in the studio one day and making a power move the other. One thing is for sure, I am always moving around the five boroughs. Needless to say, waking up is the best part. Head over to YouTube to view the following videos by V. Nova: "I Still Love Her" "Smoke Break" "Abstract Art" featuring Smif-n-Wessun "The New Commission" Visit http://www.ivnova.com/ for more information.