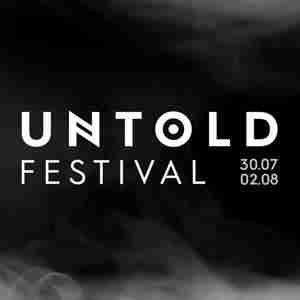 The Untold Festival takes place in the city of Cluj-Napoca from July 30th to August 2nd this year and the organizers have announced that they will exchange tickets for blood donations at certain centers in Bucharest and Cluj. Festival-goers who sign up online as blood donors are set to receive a 30% discount off of the standard fee. The deal comes as encouragement for people in the area to donate blood due to Romania ranking as the second to last country in Europe when it comes to active blood donors. According to the National Institute of Blood Transfusion, only 1.7% of the population donate blood. Inspired by Bram Stoker's novel 'Dracula', which was based in the region that Untold Festival takes place, the festival's PR manager, Stefana Giurgiu said,
"We were talking about how to incorporate Dracula into our festival and after seeing the numbers and how behind Romania was in blood donations we had this idea."
Bogdan Buta, the general director of the festival, said,
"Given that Romania faces an acute blood shortage in medical facilities, a campaign that takes inspiration from these myths in order to draw attention to a real problem is more than welcome."
Since much of the young population doesn't donate blood, and the event is aimed at the youth, they saw their opportunity and seized it. This year the likes of Wu-Tang Clan, David Guetta, Tinie Tempah, and Tom Odell will perform this year at the festival. By Devon Pyne for RAPstation.com