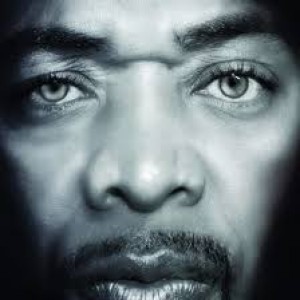 As if hearing Q-Tip's recent hints at future ATCQ music wasn't enough, another veteran emcee just dropped his latest single, which only foreshadows his forthcoming album.
The news was made by Babygrande who announced U-God of the supersonic rap group Wu-Tang Clan would be releasing his fifth album, Venom, early next year, and with a new single premiering today, looks like we finally have a glimpse of what the veteran rapper's been cooking up.
Debuting via Billboard exclusive, the album's lead single "Venom" features magnum opus production from The DJ Homicide and 1200 Warriors, who weave a supercharged, bass-banging background which only compliments a profound backdrop to which U-God utilizes so brilliantly, delivering his distinct double-time rhymes which breeze over his somewhat minimal yet volatile flow.
Apart from this, the album comes amidst recent media headlines pointing towards the ongoing lawsuit U-God has charged against Wu-Tang brethren regarding unpaid royalties. Despite this, the veteran emcee addresses such issue in his latest single with opens with U-God seemingly defending his "brothers" and that "We goin' through hell, we tryna get it right".
U-God's come along way since his memorable debut album back in 1999. His forthcoming record, Venom, ends a three-year gap since his last album, The Keynote Speaker, but thanks to the pre-released single, we can finally confirm that U-God is back and itching to speak out.
Check out his latest single, "Venom" via SoundCloud.
By Jods Arboleda for RAPStation.com