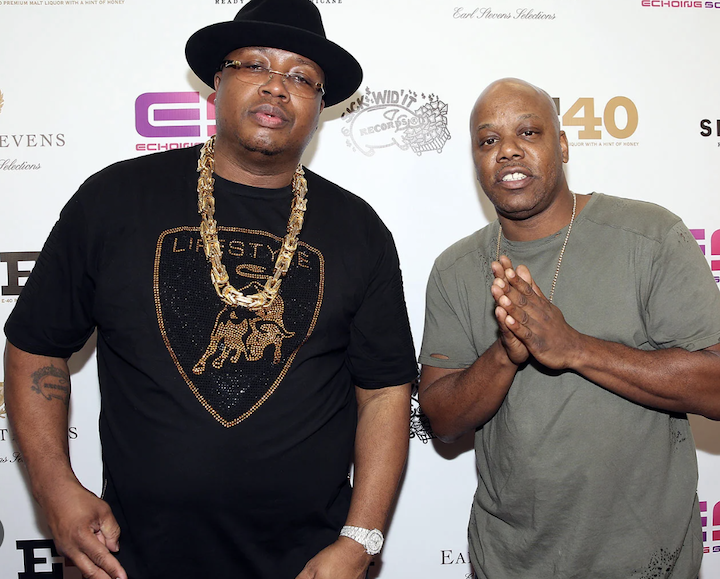 It's no secret Hip Hop has been littered with gun violence in recent years. From Nipsey Hussle and Pop Smoke to PnB Rock and, most recently, Migos member Takeoff, the rate at which rappers are dying is astonishing. On Tuesday (November 15), The Atlantic published a powerful op-ed from Too Short and E-40 bemoaning the string of deaths within the rap community. 
Beginning with the '90s murders of 2Pac and Biggie, the Mount Westmore OGs outlined the increasing number of killings over the last four years. 
"Back then, you could expect a fistfight or a backstage brawl, but those incidents seem mild-mannered compared with the surge of violence in Hip Hop now," it reads. "In 2018, the rapper XXXTENTACION, just 20 years old, was shot dead. Hip Hop has since lost an artist every year.
"The frequency with which we are losing rappers to gun violence is painful: Nipsey Hussle. Pop Smoke. King Von. PnB Rock. Young Dolph. And now Takeoff. These rappers were young, successful, talented individuals, millionaires creating generational wealth for their loved ones." 
As it continued, they issued a call-to-action: stop showing off on social media. They explained, "Rappers are trying too hard to flex online to the detriment of their safety. These dudes are getting money at a faster rate than we ever did. We've been to the strip club when a rapper was sitting with walls of money—like, walls: Each stack was three feet tall.
"How can you throw that much money in one night? We have no idea. Some of these artists spend thousands on an outfit and millions on jewelry, then jump in their Bugatti or whatever and show off so much money that they can barely hold it in their hand for an Instagram photo [...] With success comes jealousy and anger."
They concluded, "It's time for us to come together again. The industry needs change. Artists need to move more carefully and strategically. Labels and music executives need to invest more in educational resources to protect the artists they work with.
"Managers must hire skilled security teams that can efficiently defuse tense situations. Rappers have to minimize their social-media activity and be more vigilant when they're out of their house. We have to turn the corner. We don't want to fall in love with an artist and then have to mourn them. We don't want to go to a Hip Hop show and then die."