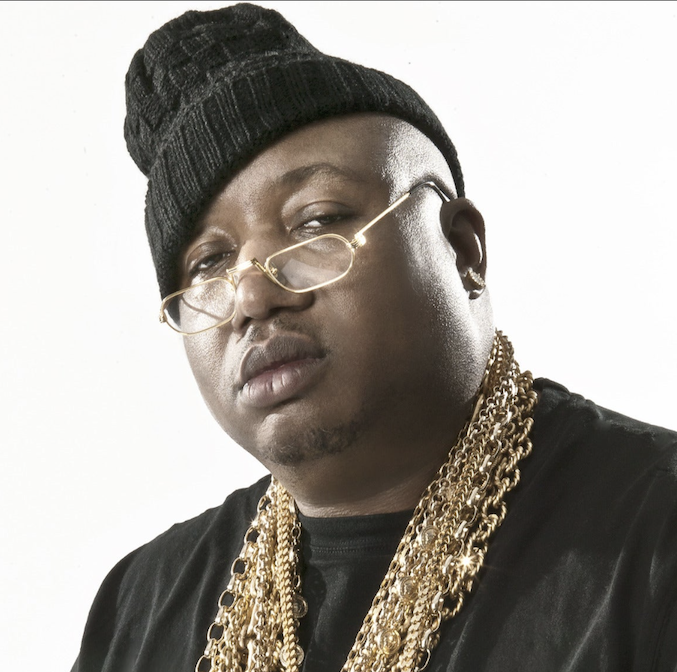 Earl Stevens—better known by his rap moniker E-40—received an honorary doctorate degree in music from his alma mater, Grambling State University, officially making him "Dr. E-40."
The Bay Area rap legend was on-hand at Grambling's commencement ceremony to formally receive the degree as well as offer words of wisdom, encouragement and appreciation to the graduating students.
 E-40 donated $100,000 to Grambling State University earlier this year in an effort to bolster the university's marching band and help with the installation of a recording studio, so students can follow their music industry dreams. The University returned the favor by surprising the mogul by naming the studio in his honor as the "Earl 'E-40' Stevens Sound Recording Studio."
In addition to his work with Mount Westmore, E-40 released his new song and video for "Front Row 40" in April which he boasts about being a front row fixture at Golden State Warriors, San Francisco 49ers, San Francisco Giants games. E-40 was at the center of controversy after he was kicked out  of the Warriors vs. Sacramento Kings game at Golden 1 Center in Sac Town on April 15. He later addressed the incident on Instagram. 
"On Saturday night, I was subjected to disrespectful heckling over the course of the Warriors-King game in Sacramento," he wrote. "During the fourth quarter, I finally turned around and addressed one heckler in an assertive but polite manner. Yet, shortly thereafter, Kings' security approached me, assumed that I instigated the encounter and proceeded to kick me out of the arena. Unfortunately, it was yet another reminder that—despite my success and accolades as a musician and entrepreneur—racial bias remains prevalent.
"Security saw a disagreement between a Black man and a white woman and immediately assumed that I was at fault. I've attended countless NBA games throughout my lifetime and have always prided myself in my professionalism, so this experience has been jarring. I was absolutely humiliated by the Kings' security team and I'm calling on the franchise to investigate the appalling conduct that transpired."
The Kings launched an investigation and ultimately issued a joint statement with Forty calling it "an unfortunate misunderstanding." 
The statement read, "After a series of thoughtful and transparent conversations, both parties agree that there was a miscommunication regarding the circumstances that occurred during the Kings vs. Warriors game on Saturday night. Contrary to speculation, Mr. Earl 'E-40' Stevens did not stand excessively from his ticketed courtside seat; the outcome resulted from an unfortunate misunderstanding between both parties. The Kings will continue to equitably enforce the NBA Fan Code of Conduct to ensure guests can comfortably enjoy games free of disrespectful heckling and other disruptive conduct.
"The organization has been a longtime leader in promoting social justice and racial equality with a track record of measurable results and community impacts. Mr. Stevens has previously attended games at Golden 1 Center without incident, and the Kings look forward to welcoming him back to our arena in the future."