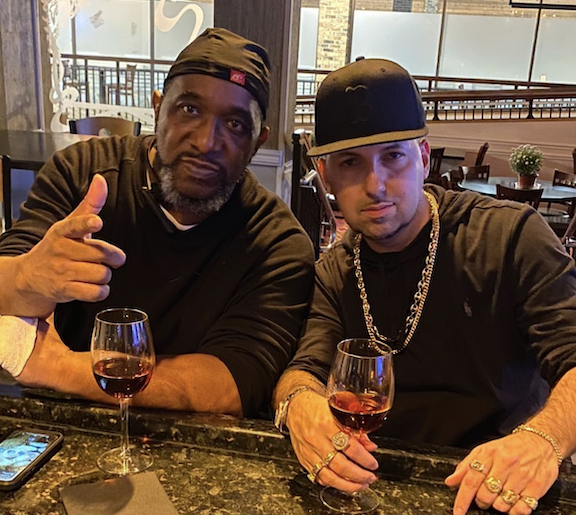 Termanology has returned with a new single and video for "Let Ya Glock Burst" featuring the inimitable Kool G Rap. Produced by Amadeus The Beat King with cuts from Nef, the track finds both MCs effortlessly swapping verses over the piano-laden beat. 
"Working with Kool G Rap is a dream come true," Term tells RAPstation. "The patterns and rhyme style I use today is the style he created in the '80s. We have to show gratitude and pay homage to the legends who came before us. It was such a great experience doing the video with G Rap, we had so much fun just doing what we love and spitting top level bars." 
"Let Ya Glock Burst" follows Termanology's collaborative album with Paul Wall, Start 2 Finish. Released in April, the 10-track project features UGK legend Bun B, KXNG Crooked and Nems, among others. Speaking to High Times this summer, Term explained how the unlikely union manifested.  
"Covid happened and then with Covid happening, Paul hit me up like, 'Hey man, send me something. I'm in the studio. I'm hungry. I'm trying to rap'-type vibes," he said. "So I sent him 'Thailand' and he sent it right back, if I'm not mistaken, the same night or if not, within 24 hours. And I said, 'Man, this dude is real. He's humble. He's a dope MC. He's trying to get it popping.' When he sent it back, he's like, 'Yo, you got something else? Send me something else.' I'm like, 'A'ight cool. I'm going to have two Paul Wall features on my album.'" 
Eventually, those two songs led to an entire project and the rest is history. Find the album here and check out "Let Ya Glock Burst" below.