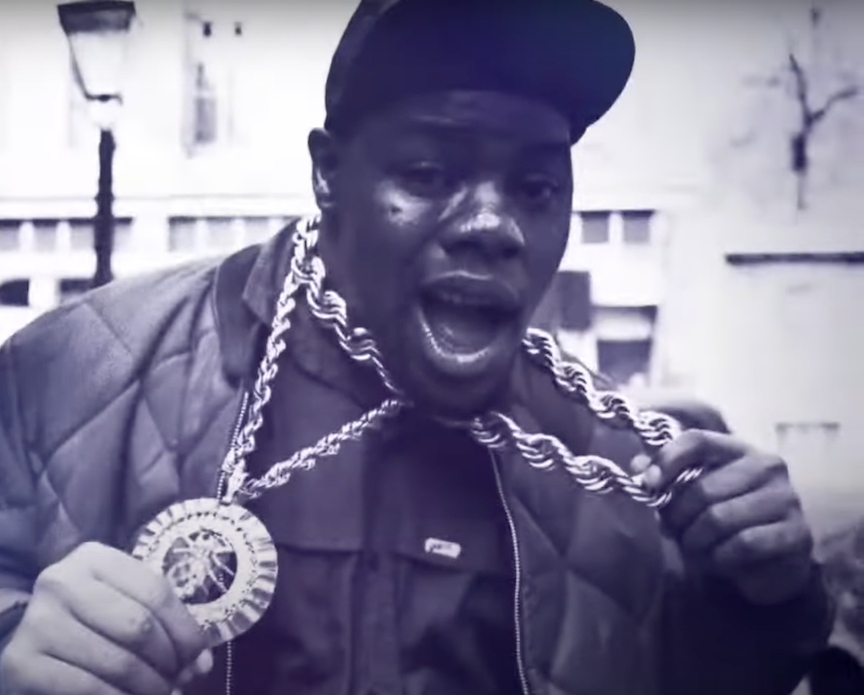 Stetsasonic has returned with a new visual for "Fallen Soldiers," which will live on the Brooklyn Hip Hop legends' first album in 30 years, Here We Go Again. Presented by Chuck D's SpitSLAM Record Label Group and Odad Truth Records, the video begins with the sounds of marching footsteps as photos of DMX, Coolio, Heavy D and Biz Markie flood the page. Throughout the song, Daddy-O reflects on the seemingly endless losses the Hip Hop community has experienced over the years. 
Anchored by a sample of The Beatles' Abbey Road single "Come Together" (1969), the song brilliantly illustrates just how dire the situation is and has been. From the recent shooting death of Migos rapper Takeoff to last year's killing of Memphis rap staple Young Dolph, the rate at which rappers are dying is unprecedented—and something needs to be done. 
"This is a tribute to Hip Hop's fallen soldiers," Daddy-O tells RAPstation. "We've lost many and some to senseless violence. This is an open call to action. Let's do something about it. Stetsasonic is offering the first step." 
As for the "Come Together sample," he explains, "I used it because it reminded me that Hip Hop needs to come together now more than ever." 
And Daddy-O is right. Beyond the despicable violence, our Hip Hop pioneers and architects are growing older, and with that, good health is paramount. As depicted in the video, we lost Kangol Kid to cancer, The Biz to diabetes-related complications and Ol' Dirty Bastard to addiction. 
"Fallen Soldiers" follows "Here We Go Again" from the aforementioned album, which Daddy-O announced in May. While the cover art included a photo of fellow Stetsasonic alum Prince Paul, he's actually not involved in the production as he was on albums such as On Fire or In Full Gear. Instead, David "C-Doc" Snyder, Kevin Deane and drummer Bobby Simmons, among others, are handling the beats.
Simmons suffered a minor health scare in July and was hospitalized for a few days, but Daddy-O confirmed at the time all went well. Check out "Fallen Soldiers" above.