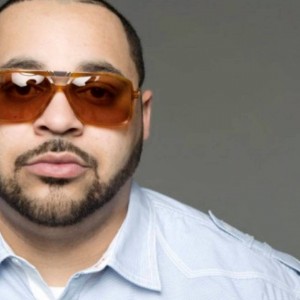 Joell Ortiz has been garnering critical acclaim for his unparalleled skill on the mic for more than a decade, but even with years of experience and multiple hits under his belt, the Brooklyn rapper is just getting started.
Ortiz grew up in the housing projects of Brooklyn, an experience the rapper often calls back to in his music. Early in his career, he was called out as one of the best unsigned rappers on the scene by The Source magazine, though he didn't stay unsigned for long -- Ortiz was quickly signed to Dr. Dre's Aftermath label, though now he's signed with Penalty Entertainment. He quickly built up some mainstream attention for his appearances on the soundtracks to GTA IV and NBA Live 2005.
Ortiz cemented his place as one of hip hop's greats with his debut album, 2007's The Brick: Bodega Chronicles. Featuring guest appearances from hip hop legends like Big Daddy Kane, Akon, and Styles P, the album managed to chart on Billboard's top 50 Rap and independent album charts.
The four solo albums that Ortiz has released since Bodega Chronicles have similarly been well received both commercially and critically, but nowadays Ortiz is just as well known for his work with supergroup Slaughterhouse, which also features fellow superstars Joe Budden, Kxng Crooked, and Royce Da 5'9". The group has reportedly finished their third studio album, Glass House, which was originally announced in 2014 but has yet to be released, reportedly due to scheduling conflicts. The album features production from legendary hip hop producer Just Blaze and will be released through Eminem's Shady Records label.
Most recently, Ortiz was one of the many hip hop superstars who appeared on the star studded and critically acclaimed Hamilton Mixtape album. He performed a song from the Trump angering runaway hit musical on The Jimmy Fallon Show, alongside Busta Rhymes and The Roots' Black Thought. Watch that performance here.

By Michael Lacerna for RAPstation.com