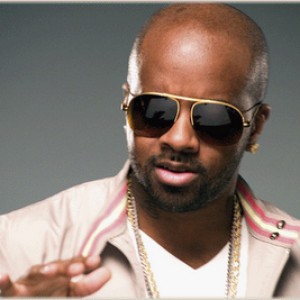 There are legends and then there is Jermaine Dupri, the multi-talented entrepreneur, rapper, producer, and songwriter whose epic career spans all the way from the golden age of hip hop to modern day.
Dupri was introduced to the keyboard and drums as a child, and before he was eighteen, he had already performed on stage as a dancer with icons such as Diana Ross, Run DMC, and Grandmaster Flash. He was already an established record producer by the ripe old age of twenty three, with multiple platinum albums to his credit. In 1993, Dupri founded So So Def Recordings, one of southern hip hop's biggest labels. He's worked with a who's-who of the biggest recording artists of the last thirty years, including Kriss Kross, Bow Wow, TLC, Destiny's Child, Usher, Mariah Carey, MC Lyte, Nelly, Ludacris, Alicia Keyes, Janet Jackson, and countless more. Dupri's own debut solo album, Life in 1472, spent two weeks at the top of Billboard's R&B chart in 1998 and has been certified platinum by the RIAA.
To say that Jermaine Dupri is one of the most successful figures in hip hop is an understatement, but despite already being one of the most accomplished artists in the industry, Dupri has continued to release genre defining new music to this day. In 2016 he released four new singles, including two featuring legendary female emcee Da Brat, who was the first solo female rapper to earn herself a platinum record. One of those songs, "I Prayed For This," has been a fixture on the RapStation All Planet 50 for over 15 weeks.
If that still isn't enough Dupri for you, the Grammy Award winner also stars on the Lifetime reality show The Rap Game, a series he co-created with fellow hip hop legend Queen Latifah, on which he mentors up-and-coming rappers and musicians. Dupri is frequently joined by his many celebrity friends and collaborators, including Snoop Dogg and Usher. Season 3 of The Rap Game will premiere on Lifetime on January 13th.
By Michael Lacerna for RAPstation.com