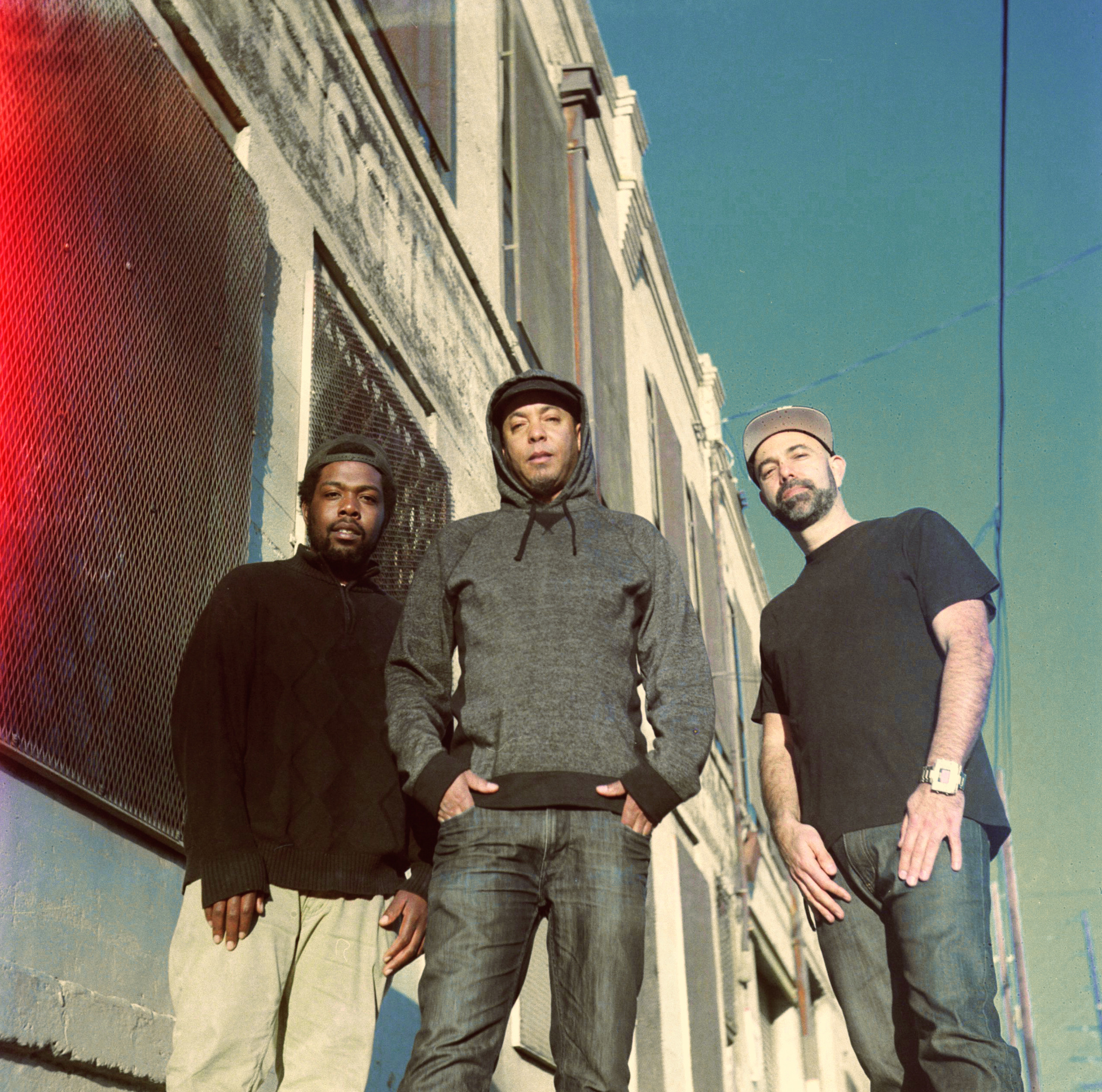 Former member of The Pharcyde Slimkid3, Jurassic 5's DJ Nu-Mark and Los Angeles-based newcomer Austin Antoine have teamed up for a new trio they're calling TRDMRK. 
To announce their union, the Hip Hop connoisseurs have dropped a new video for "Hands Up," the inaugural single from their upcoming "TRDMRK" EP. 
Shot in Los Angeles, the black-and-white visuals find the trio doing what they do best. Uncle Nu is behind the 1s and 2s, while Slimkid3 and Austin Antoine spit voraciously on the mic. 
The EP features Guilty Simpson and Dillon Cooper and is expected to arrive on February 15 . In the meantime, check out the "Hands Up" video below.