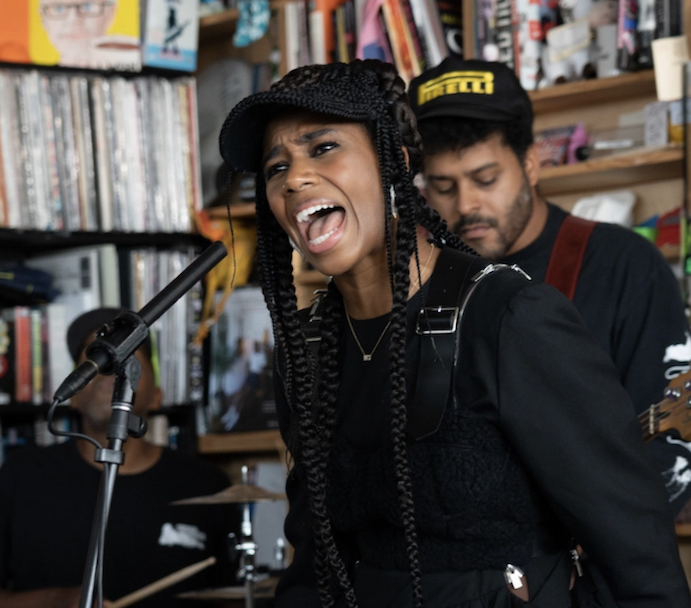 Santigold appeared on NPR's Tiny Desk Concert series this week, performing "L.E.S. Artistes," "I'm A Lady," "Shake," "Fall First" and "Ain't Got Enough." Backed by longtime Stiffed collaborator Chuck Treece on drums, Twin Shadow on bass and two background vocalists, Santi sailed through her performance with the professionalism of the seasoned musician she is, while putting her punk rock ethos front and center. 
It marked one of the first live performances from the genre-bending chanteuse since she canceled her Holified Tour in September due to "devastating" costs due to inflation and the COVID-19 pandemic.
"All of that on top of the already-tapped mental, spiritual, physical, and emotional resources of just having made it through the past few years," she wrote in an Instagram post at the time. "Some of us are finding ourselves simply unable to make it work."
Santigold released her latest album, Spirituals, in September, which was anchored by the singles "High Priestess,"  "Ain't Ready," "Nothing," "Shake," "Fall First" and "My Horror." Check out the full performance below.