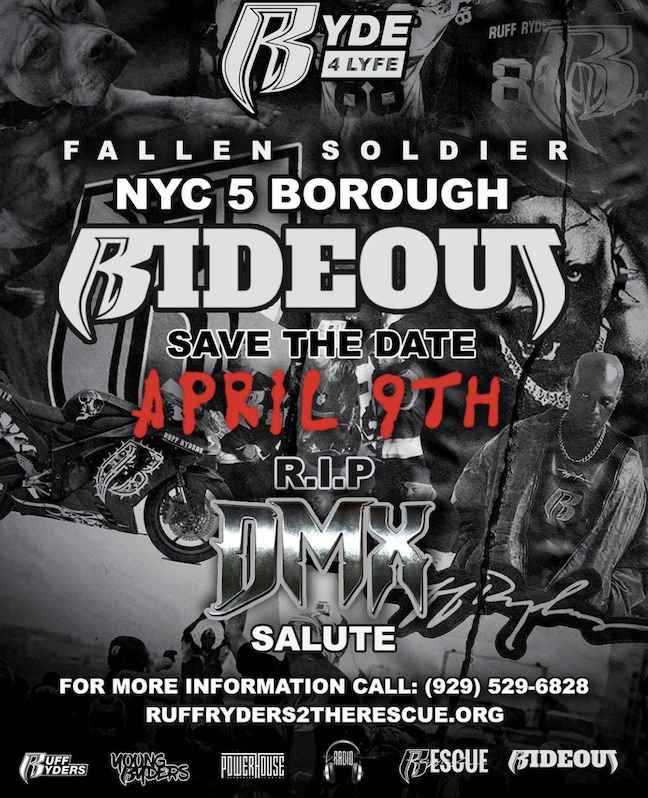 DMX died at White Plains Hospital on April 9, 2021 following a cocaine-induced heart attack, a tragic end to a brilliant career but often tumultuous life. To commemorate the two-year anniversary of his death, the Ruff Ryders Entertainment crew has announced an event dubbed "Ryde Out." As suggested by the name, the celebration will include a motorcycle carvan. 
"Save the date!" an Instagram post read. "On April 9 please join the Ruff Ryders Family as we celebrate and remember our brother DMX and all our fallen soldiers with our NYC Ryde Out! Please bring all your family and friends for a day full of food, fun, games and music. More detailed information to come."
Ruff Ryders hosted a similar celebration last year with another Ryde Out in DMX's hometown of Yonkers, New York. Attendees were treated to a sight-seeing tour of the label's studio, X's childhood home and his gravesite in the Westchester County town. 
DMX's premature passing stunned the Hip Hop community. Longtime friend and producer Swizz Beatz, who finished X's Exodus album posthumously, was among those hit the hardest. As he said at the 2021 memorial service, "Words can't describe our loss, but our gain is heavy as well because we got a real serious person upstairs that's looking down on us, and that's going to guide us through our journey. I just wish all these people showed up for him when he was here. You got thousands of people claiming who they are, and tickets, and things like that. This man needed everybody. He didn't need everybody when he's not here, he needed everybody when he was here. We have to learn to celebrate each other while we're here."