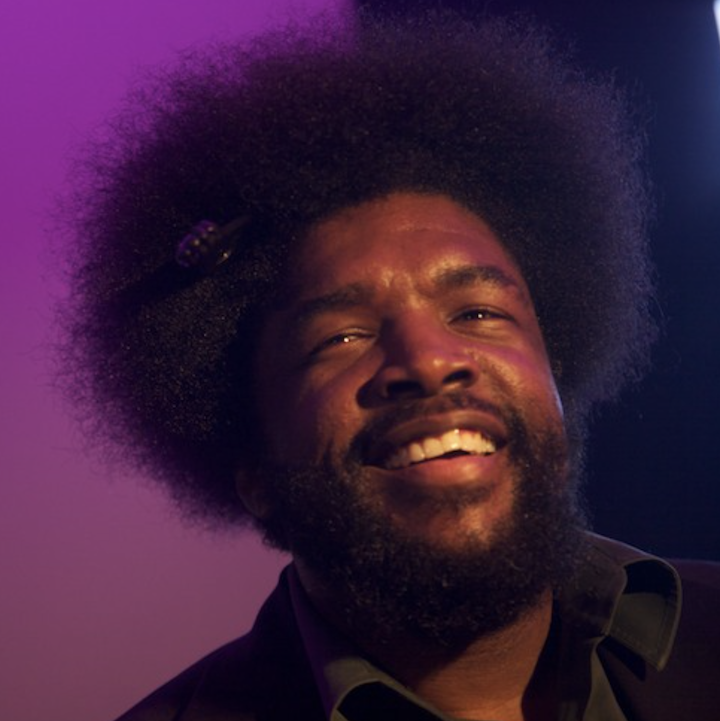 Sly Stone will release his memoir, Thank You (Falettinme Be Mice Elf Agin), on October 17 as the first book to emerge from Questlove's new imprint, AUWA Books. The Roots drummer will also write the foreword for the volume along with Stone's manager Arlene Hirschkowitz.
"For as long as I can remember folks have been asking me to tell my story," Stone, who turned 80 last week, said. "I wasn't ready. I had to be in a new frame of mind to become Sylvester Stewart again to tell the true story of Sly Stone. It's been a wild ride and hopefully my fans enjoy it too."
Questlove is in the middle of directing an upcoming documentary on Stone, who appeared in his Oscar-winning documentary Summer of Soul about the 1969 Harlem Cultural Festival. Stone vanished from the music industry in the '80s after years of commercial success amid drug abuse, mental health issues and financial problems, only to suddenly re-emerge for a 2006 performance at the Grammys. Since then, he occasionally performs and released one new album, I'm Back! Family & Friends, in 2011. 
Other books set to be released by AUWA over the next two years include Questlove's Hip-Hop Is History, the debut from TikTok star Drew Afualo, Josh Luber's Building the Hype Economy and Derrick Palmer Handbook for the Revolution: The Essential Guide for Workplace Organizing.

"I have been writing books for over a decade," Questlove said, "so it seemed like a natural step to publish them too. I'm very excited about AUWA Books, from the books we have lined up to the books we haven't discovered yet. Let's take it to the page."