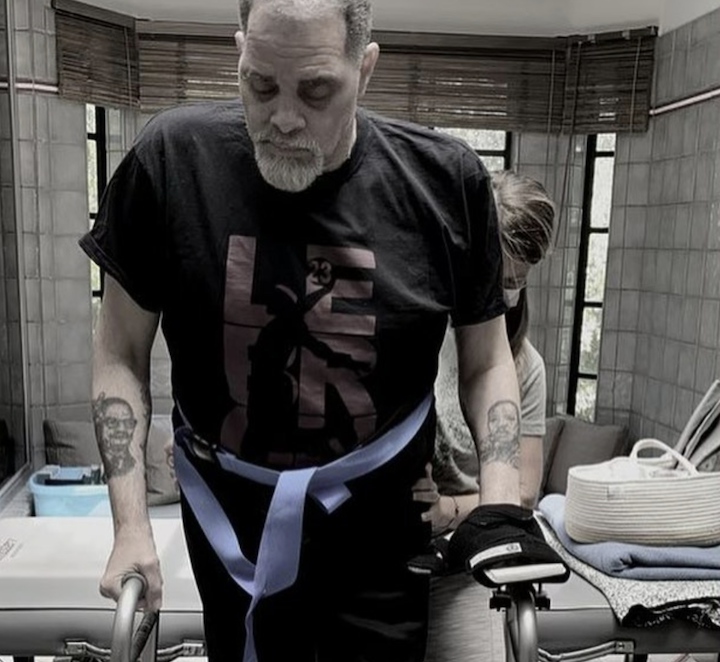 Questlove shared a sobering photo of Sinbad to his Instagram account on Monday (November 21), bringing the comedian's very serious health struggles into the spotlight. As the photo started to gain traction—Royce Da 5'9 and India Arie were among the many re-sharing the post—many learned Sinbad had suffered an ischemic stroke in October 2020 and has been fighting to get his life back ever since. 
"Sinbad appreciates all the love and support you have shown him over the last two years," the caption read. "Many of you have asked for updates and if there is anything Sinbad needs or what you can do to help. As a result, the family has created a site where you can keep up to date with his progress and also provide an avenue for those who wish to give." 
As the description explains, "Sinbad suffered an ischemic stroke as a result of a blood clot that traveled from his heart to his brain. He was rushed into surgery at West Hills Medical Center that night where the doctor's performed a thrombectomy to remove the clot and restore normal blood flow to the brain. After surgery, Sinbad was talking and moving with some weakness, but the prognosis was very promising. The next day, however, another blood clot formed, half the size of the first. He underwent the same surgery again successfully, but it took a little more from him than the first surgery.
"He was transferred to Cedar Sinai Medical Center in Los Angeles where the doctors indicated that his brain had begun to swell. They performed a craniotomy to relieve the pressure and reduce the swelling. During surgery, however, the doctors discovered a bleed. It was hours before the family learned Sinbad had returned to the Neuro-ICU in a medically induced coma and placed on a ventilator. Our hearts were devastated. The road to recovery became unclear and extremely difficult for the family to navigate." 
Sinbad's family is asking for help in getting him back on his feet. In the meantime, Erick Sermon, CyHi Tha Prince, Sheila E, Jermaine Dupri, Hi Tek, Egyptian Lover and DJ EFN are among the many sending their well wishes on social media. Find the Sinbad website here.