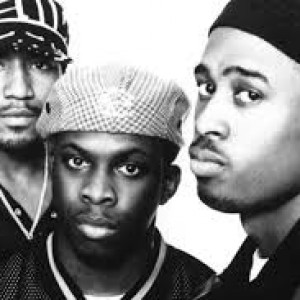 It's been a phenomenal year in terms of album releases, and among its most anticipated, sits A Tribe Called Quest's final album, We Got It From Here... Thank You 4 Your Service.
The idea of the veteran rap group departing the scene with a last album had been teased early in the year, only to be confirmed by tribe member Q-Tip months after, all of course leading up to the record finally being released in November complete with a very sentimental performance during a special episode of Saturday Night Live.
In a recent interview with BBC Radio 1, however, Q-Tip hinted that the tribe would continue making more music, "In 2015, we were celebrating the 25th anniversary of our first album (People's Instinctive Travels and the Paths of Rhythm). The Tonight Show and Jimmy Fallon asked us to perform and so we did."
He continues, "We had performed, did a couple of things up to that point so we were always cool but something about that night when were on stage, it was another level of energy." The ATCQ frontman continued on sharing how the group felt refreshed, replenished, and overall rejuvenated after rallying alongside each other once again on stage.
Alongside this, Q-Tip also shared he still had a lot of music and ideas still laying on the shelves despite releasing their "final" album—this only added more to their thirst to stir up more tunes. The last ingredient, as the tribe leader stressed, was the profound bond between each member, which had always been their primary initiative backing their music.
As the interview neared it's close, Q-Tip couldn't help but mention that the recent album was perhaps meant to both instill closure for the group regarding Phife Dawg's untimely passing, while still furthering the legacy he established—all of which were orchestrated fluently during the SNL performance.
Nevertheless, the hints can only so say so much, that is of course if you didn't catch Q-Tip's last remarks, "Stay tuned for any other incarnation. We don't intend on stopping because that was Phife's M.O."
By Jods Arboleda for RAPStation.com