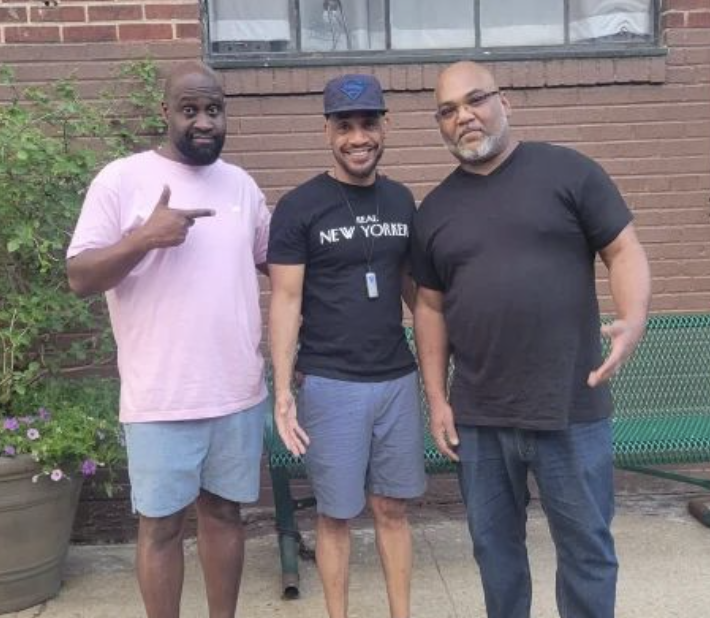 Prince Paul was the production powerhouse behind De La Soul's first three albums—1989's 3 Feet High & Rising, 1991's De La Soul Is Dead and 1993's Buhloone Mindstate—but they ultimately parted ways, making 1996's Stakes Is High album the first without Paul behind the board. 
While they spent decades on separate paths, things changed this year when Prince Paul, Maseo, Dave and Posdnous reunited for a forthcoming collaboration. On Wednesday (December 7), the Handsome Boy Modeling School headmaster shared an Instagram photo expressing his gratitude for the unexpected reunion. 
"This might have been one of the most eventful years I've had in quite some time," Prince Paul wrote. "An unsuspected highlight was the opportunity to revisit and work with De La Soul once again. I really want to thank them for believing in me once more to get the job done @wearedelasoul @plugwondelasoul @vinnymerlot .I want to thank everyone who was involved in helping us make this project a reality . Everybody who I called on to participate and or get advice from. A big shout out too @thescienceofsesh and @donnewkirk @ultimatecynic who has always been there in the clutch when I needed them most . A good reason to be excited for 2023!!"
Prince Paul made sure to include a shoutout to Don Newkirk, who passed away on November 27 at the age of 56. The longtime collaborators worked together during the De La Soul days and, more recently, on the BROOKZILL! project in 2017. 
"If you know me you know him. I'm still trying to process that this really happened?" Paul wrote shortly after hearing the news. "I could write a book on our friendship our brotherhood. I'm not good on social media so ...... A big part of who I am is due to him @donnewkirk . This isn't fair... RIP my soul brother ..Please show your respect and support to his family @libby_lady @saleem_shaddaiel @robersonkurt." 
Prince Paul and fellow BROOKZILL! member Ladybug Mecca are among the many mourning his death. Chuck D, R.A. The Rugged Man, Doodlebug and Questlove also sent their condolences to Newkirk's family. Find Prince Paul's De La Soul post here.