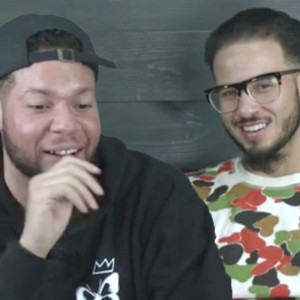 Pop Fiction is a Rap Station exclusive segment, catering to the latest news bits and updates in pop culture. Hosted by Josh and Toreno, the show fashions an absolute kick-back vibe with all its "hey, did you hear about this" quirks, loose antics, and humor all around, making Pop Fiction a refreshing addition to learn what's new in pop culture.
This week's episode kicks off with no other than J. Cole, who just dropped his latest album 4 Your Eyez Only, pinpointing the single "False Prophets", which the two mention as Cole's hard-hitting jest lashed straight to rap mogul, Kanye West--who by the way, seems to be facing some issues of his own at the moment.
But speaking of hard-hitting, it seems younger rappers and every emcee with the "lil" moniker aren't the only ones getting hard hits this week, at least according to Josh and Toreno, who bring up the recent Punch-a-Kangaroo video that went viral over social media--hey, I did say everything pop culture right?
Oh, and for all those who love shopping or Amazon or both, this week's episode is the one for you...
Wrapping things up, the show mentions two new movies coming up, starting with the new Transformers: The Last Knight trailer, as well as the latest installment to the Star Wars universe, Rogue One—which by the way hits theaters on Friday, December 16th.
Be sure to catch the latest episode of Rap Station's newest segment, Pop Fiction.

By Jods Arboleda for RAPStation.com