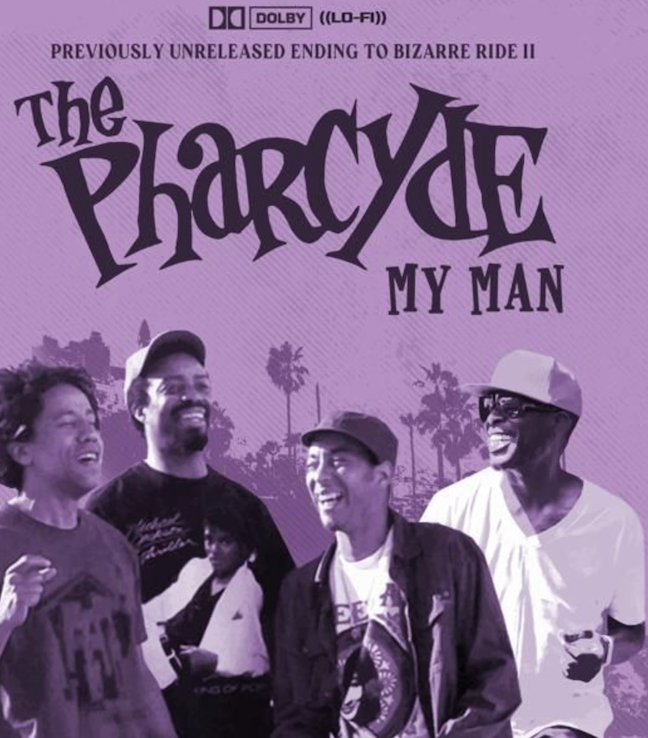 Pharcyde is celebrating the 30th anniversary of Bizarre Ride II the Pharcyde with an unearthed single called "My Man," which was originally intended to be the album's closer. Over a jazz-infused beat, Slimkid3 and Fatlip swap verses with special guest J Swift for roughly three minutes. The spirited single, of course, retains that same West Coast Hip Hop magic that etched Pharcyde into the music history books. 
Coinciding with the release is the Pharcyde's new collaboration with skateboard/lifestyle brand, Lakai. The limited edition line includes bucket hats, shoes, t-shirts, hoodies and accessories such as key chains. 
As for the group itself, Imani, Fatlip and Slimkid3 have reconvened as The Farside (formerly of the Pharcyde) due to legal reasons. Bootie Brown still retains the rights to the Pharcyde name and has refused to reunite with the rest of the members. Nevertheless, The Farside completed an entire reunion tour earlier this year and have plans to drop an album sometime in the near future. In the meantime, check out "My Man" here and bump Bizarre Ride II.