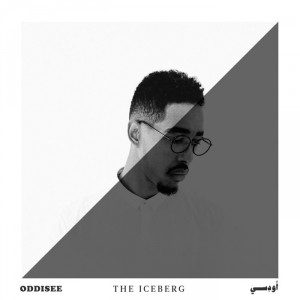 Always on the go, Oddisee continues racking up new sounds so profound in its depth it's almost hard to believe he'll be releasing a new LP in just three months.
Marking his third release in a span of one year, The Iceberg embodies the Maryland-born, Brooklyn-based emcee's plea to dig deeper into the human psyche, demolishing all tropes of hip-hop stereotypes and social profiling. Sex, money, politics, race, religion, regardless of its subject each track paves passage into Oddisee's own ocean-depth mind.
The album's lead single, "Things" has now been made available for streaming, allowing for a subtle dip before diving further once the album drops on February 24, next year.
Acting as the album's mission statement, the track fashions a feel-good dance groove, urging unprecedented head-nods and foot taps while Oddisee comes in with his supercharged machine-gun flow. However, don't let it's initially simplistic sound deceive you, as each verse is only as deep as it's author, holding nothing back as he raps about "things" he's been recently going through.
"We all go through the trials and tribulations of life," mentions Oddisee pertaining the message in his music, "Why is it we feel the need to individualize our shared experiences? If only we could see our concerns as others do, maybe they wouldn't be so serious."
As if cooking up more music wasn't enough on his plate, Oddisee also announced his World Tour beginning March 2nd, next year with it's first stop in Paris, France, stretching all the way till May 31st as the tour makes its final stop in New York.
For more information regarding tour dates and venues, be sure to check out SongKick.
By Jods Arboleda for RAPStation.com