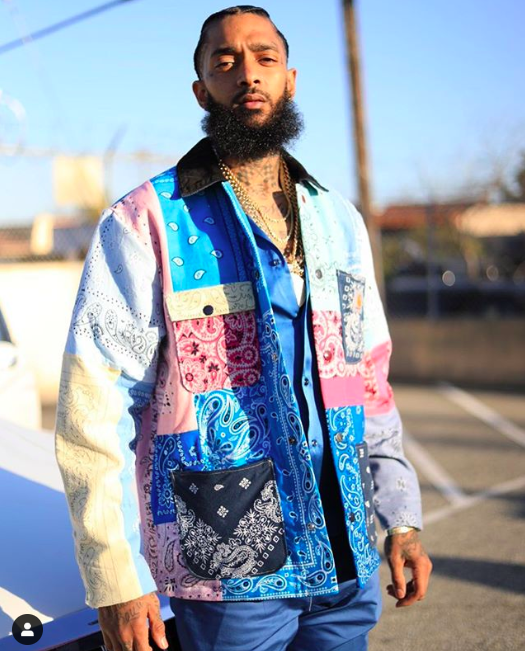 The hip-hop community is reeling after Los Angeles-based rapper Nipsey Hussle was fatally shot outside of his Los Angeles clothing store on Sunday afternoon (March 31). 
Although he was rushed to a local hospital, he was pronounced dead shortly after he arrived. According to CNN, a high-ranking law enforcement official with the LAPD confirmed the news. 
Two other men were injured during the shooting but are listed in stable condition. The suspect reportedly fled on foot. 
Nipsey's Facebook page says he was "a devout member of the Rolling Sixty Crips," a national street gang founded in L.A. around the mid-1970s. Many people are speculating his gang life finally caught up with him. 
Last month, Nipsey's debut studio album, Victory Lap, was nominated for a Grammy Award in the Best Rap Album category. 
Everyone from Drake, Rihanna and Pharrell Williams to Wu-Tang Clan, Swizz Beatz and LeBron James are expressing their sorrow on social media. 
Nipsey was 33.