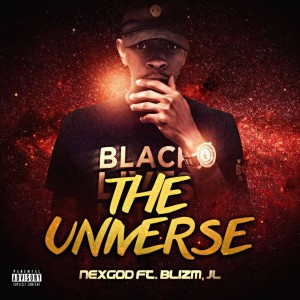 "2016 is coming to an end, but the things we address in this song are no closer to ending," reads the Nex God's opening statement for his latest magnum opus, "The Universe".
Featured via K100 Radio's Dope New Music Alert, Atlanta-based hip-hop artist and producer Nex God rallies along fellow artists Blizm and JL to his cause—and the result falls nothing short of a collaborative masterpiece, both minimal and mellow, and yet supercharged with such volatile hooks and verses.
Synonymous to the initial statement, Nex God reminds listeners that although the year is at its end, individuals need maintain a sense of urgency, ever pushing towards eliminating such social maladies, such as the latter year's rise in police brutality as well as recurring racial issues.
Don't let the year end without checking out what Nex God's been stirring up; "The Universe" by Nex God featuring Blizm & JL.
By Jods Arboleda for RAPStation.com