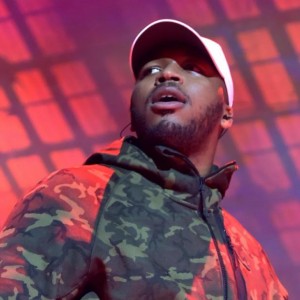 Proving that one can endure even the toughest of times, Quentin Miller wraps up 2016 with a new five-track EP, following-up with his much-awaited debut album.
I'm sure many, if not most, of us are simply itching for the new year. If anything, the Atlanta emcee nods in sincere agreement, accounting a recent car accident, health issues, unwarranted assault, not to mention stumbling amidst the crossfire of the notorious Drake versus Meek Mill drama. Nevertheless, Miller chooses to mark the year's end with not simply one, but two new projects.
Released on Christmas Eve, Shredded Metal rallies feature artists, Jeremih, CJ Francis, and TheCoolIsMac, as well as producers Reno, Sky Sense, and 30Roc, in an ensemble rostering a cohesive introductory collective foreshadowing his debut album, Gunmetal Grey, which dropped on Christmas day.
The album lists eight songs plus one bonus track and boasts Miller on solo mode, with the exception of paying tribute to Post Malone on a particular track. Resonant to his earlier line of mixtapes, including his memorable Hey! Thanks a Lot series, the debut album flaunts the ATL rapper's distinct enigmatic poetics breezing atop the minimal sounds coating uncanny elegance with each track.
Check out Quentin Miller's latest EP, Shredded Metal via Soundcloud, as well as his highly-anticipated debut album, Gunmetal Grey out on Spotify. 
By Jods Arboleda for RAPStation.com