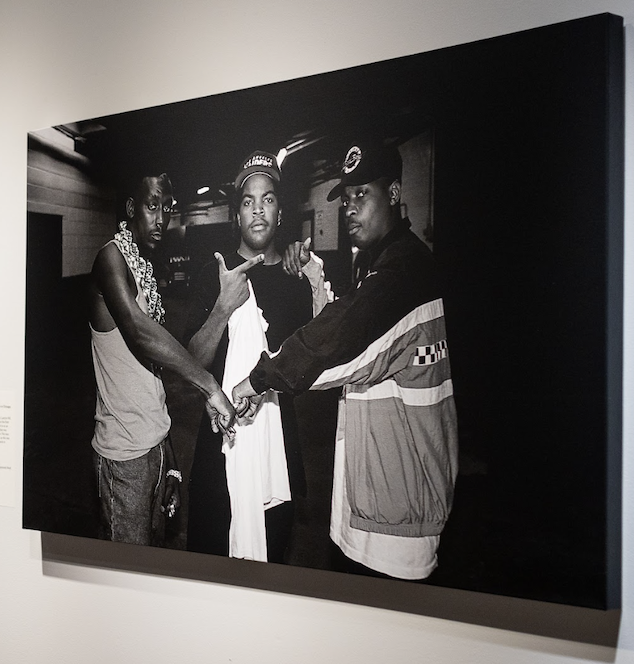 Nashville's National Museum of African American Music's (NMAAM) kicked off its yearlong photography exhibit, "This Is Hip Hop," on January 19 in honor of the genre's 50th birthday. Beginning with a fireside chat between Chicago Hip Hop photographer Raymond Boyd and Nashville radio personality DJ Kenny Smoov, Boyd's work joins pieces by Bay Area photographer Traci Bartlow, veteran illustrator Andre Leroy Davis and Atlanta's Shannon McCullum, a self-taught photographer with more than 25 years in the music industry. 
With a focus on all of Hip Hop's elements—breakdancing, graffiti art, MC'ing, DJ'ing—the museum aims to highlight the culture's profound global impact through the end of the year. 
NMAAM is the only museum dedicated to preserving and celebrating the many music genres created, influenced and inspired by African Americans. The museum's expertly curated collections share the story of the American soundtrack by integrating history and interactive technology to bring the musical heroes of the past into the present. The National Museum of African American Music is the premier global destination for music lovers of all generations and inspires, educates, and transforms your appreciation of American music. NMAAM's mission is to educate the world, preserve the legacy, and celebrate the central role African Americans play in creating the American soundtrack. NMAAM was born out of a proposal from the Nashville Area Chamber of Commerce in 2002, as a way to celebrate and preserve African Americans' influence on music and provide residents and visitors with diverse cultural offerings. The National Museum of African American Music broke ground in early 2017 and officially opened in 2021. Since its opening, NMAAM has welcomed guests from across the U.S. and is one of Music City's top must-see tourist destinations. Find more information here. 
(Photo credit: Raymond Boyd)