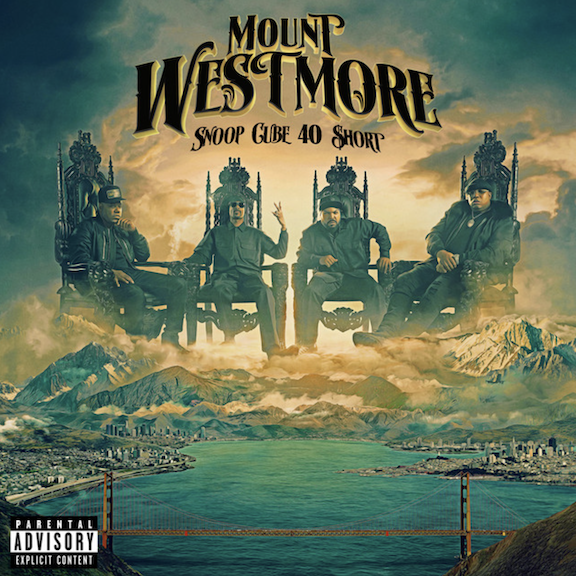 Mount Westmore—the rap supergroup comprised of West Coast icons Snoop Dogg, Ice Cube, Too Short and E-40—released their debut album on Friday (December 9). Simply titled Snoop Cube 40 $hort, the project serves somewhat as a follow-up to Bad MFs, which was exclusively released in June via blockchain-based platform, Gala Music. Comprised of 16 tracks, the album boasts previously released singles "Big Subwoofer," "Activated," Too Big" and "Free Game." Curiously missing from it though is "I Quit," the metaverse version's closing track. 
Speaking to ROCK THE BELLS, Too Short explained why the group collectively agreed to release their debut album on Gala Music—instead of taking it straight to digital streaming platforms. 
"We all are businessmen and each one of us brings something to the table that makes the group better," he said. "That particular decision was made by Snoop Dogg at the time. He'd been very active in the metaverse and doing all kinds of NFT stuff and he had what we call a play in motion. He had a business deal that was easy to make happen. Some of the fans were expressing they were offended that we would drop music that they couldn't get ahold of because they've been supporting us so long, but Snoop Dogg is a numbers kind of guy and he doesn't really waste his time unless he's getting paid good.
"He doesn't even consider doing deals with people unless it comes in the door looking very lucrative to him. So even in this situation, he's like, 'I can get us a lot of money real quick.' And it was just a decision made. Like, literally, if anybody was in my shoes, you would understand why it went down like that. We actually just worked the money play. The money was great. It had nothing to do with trying to frustrate the fans."
Find "Activated" below and check out the entire album on all DSPs.