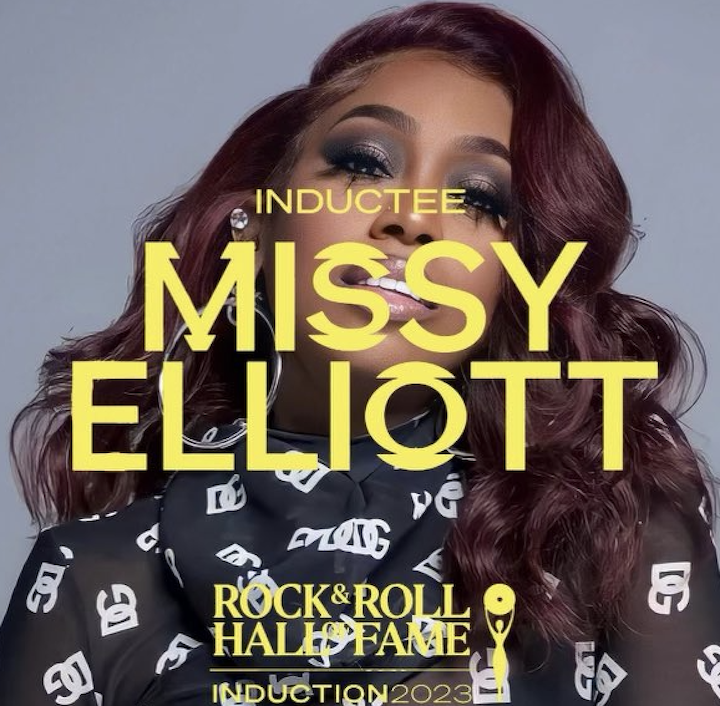 The 2023 class of Rock & Roll Hall of Fame inductees were announced on Wednesday (May 3). Subsequently, Missy Elliott made history as the first female rapper to receive the honor. Shortly after the news broke, Elliott took to Twitter to react and admitted it was an emotional moment.
"I can't stop crying," she wrote. I am from  Portsmouth Virginia aka P-Town.. #757 to 804 I send my love. You day dream of these moments but today it's Real. VA 2 up 2 down the 7 Cities all my folk I am GRATEFUL. I want to say  CONGRATULATIONS to all the other LEGENDARY artist who will now be inducted in the Rock & Roll Hall of Fame. They have committed DECADES of hard work and IMPACT on music I thank you for the TIMELESS music you have shared with the World." 
She added, "It's times I have gotten on line & seen your irrelevant your a flop your washed up & it would crush me at times. BUT God you made me STRONG I kept going & you allowed my decades of WORK to SPEAK 4 itself. I am HUMBLED thank you all my Supporters. I LOVE YOU." 
Janet Jackson was among the many to applaud Elliott for her latest accomplishment. She wrote simply, "I'm SO proud of you sis!!!" Ciara weighed in as well, writing, "Congratulations to my sis @MissyElliott on being inducted into the @rockhall!! You deserve it all! Will never stop thanking you for the inspiration you give us all! I love you so much!" 
The Rock & Roll Hall of Fame Foundation tapped LL COOL J to announce the members of the Class of 2023 on Wednesday (May 3). Elliott—who already made history as the first female rapper inducted into the Songwriter Hall of Fame— joins Kate Bush, George Michael, Sheryl Crow, Rage Against The Machine, The Spinners and Willie Nelson in the performer category.
Hip Hop pioneer DJ Kool Herc will receive the Rock Hall's Musical Influence Award, R&B singer Chaka Khan will receive the Musical Excellence Award, while Soul Train creator Don Cornelius will be honored with the Ahmet Ertegun Award. Other 2023 honorees include Link Wray, Al Kooper and Bernie Taupin.