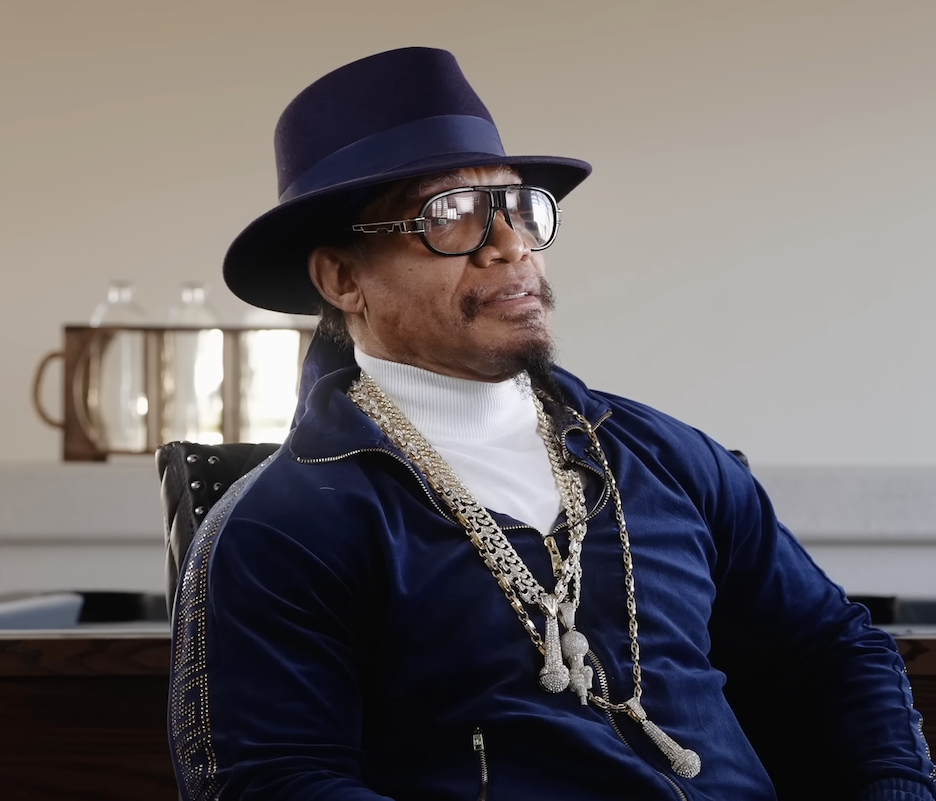 Melle Mel became a trending Twitter topic this week following his controversial interview with The Art of Dialogue. During the conversation, the Furious Five member drew Twitter's ire when he claimed Eminem is only on Billboard's Top 5 rappers of all time list because of his skin tone. Days later, Melle Mel launched his new podcast, Melle Mel's Hip Hop Corner, and addressed the backlash. Specifically, he cited two of Eminem's biggest songs—"White America" and "Til I Collapse"—to illustrate his point. 
"I guess that started the uproar," he said. "Everybody is so angry that I'd say that, that I've been branded a racist, which is neither here nor there 'cause that's almost impossible. I've been playing for all different kinds of people my entire life. That's so far off-kilter that I don't understand. But Eminem made a record called 'White America,' where he said that he wouldn't be as popular if he wasn't white. We basically said the same thing."
Melle Mel went on to reference the song "Til I Collapse" in which Eminem lists himself behind eight other rappers (André 3000, Nas, Redman, 2Pac, JAY-Z, Jadakiss, Kurupt and Biggie) and questioned how he could be labeled a "racist" for essentially agreeing with Eminem. Melle Mel is standing behind his comments though and taking full responsibility for the "earthquake" (as Chuck D called it) he caused. But, he is also demanding the "true amount of respect" and dignity the Hip Hop pioneers deserve. Watch the full video below.