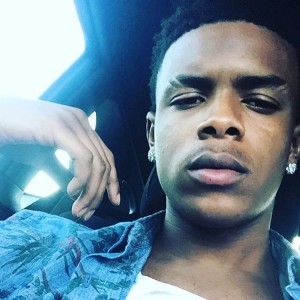 Master P announced No Limit Records' latest recruit: None other than sixteen-year-old Houston artist, Marqus Clae.
The announcement was made via Instagram where the veteran rapper posted a video alongside Clae, who then sampled some edgy lines with no trace of hesitation whatsoever. As pertaining to the young emcee's style, Master P mentioned, "He's gonna be as great as Kendrick Lamar and J. Cole if he keeps working hard."
"I've never seen a kid with so much talent. He's a great addition to have. Another superstar to the label," added the No Limit Record boss.
Signing under the new label which houses artists such as Ace B, Moe Roy, Lambo, King Roy, J-Slugg, Nano, and Blaqnmild, Clae's addition falls nothing short of adding more fire into an already volatile coalition, or according to Master P, "The squad is that much stronger."
The Houston emcee is currently working on his highly-anticipated debut album The Ghetto Poet, which is scheduled to drop in the near future. Meanwhile, Clae gave us a glimpse of what's coming with his latest single, "South Texas", which just dropped today via Youtube.
And if I may add, Master P's description becomes vivid and tangible with Clae's latest single, so be sure to check out "South Texas", a glimpse of what Marqus Clae is stirring up.
By Jods Arboleda for RAPStation.com