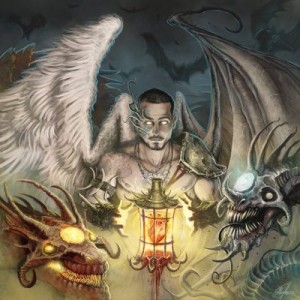 OptiMystic just dropped his latest music video "Madd Rush", foreshadowing his much-awaited double album, Day of the Guiding Light/Followed By The Shadow.
The track rallies the likes of Onyx and JR alongside the Aussie rapper, and the result is nothing short of a high-voltage hardcore cranked to the max, complete with such energetic antics as depicted through said visual performance. The video was filmed in the land down under, particularly over a Loftwah Beatsmiff prodcution.
In terms of the album, Day Of The Guiding Light/Followed By The Shadow dons that of a two-disc package, capturing OptiMystic's distinct artistry, devoting both discs to embody the contrasting shades and personas of light and dark. One disc manifest in uplifting, feel-good anthems; The other cloaked in nothing but the rapper's raw style at hardcore rap.
The album also features numerous guest artists, including Sticky Fingaz, Fredro Starr, Afu Ra, Chip-FU, Doitall, Mr. Cheeks, Killah Priest, Das EFX, Rockness Monsta, Big Shug, Jeru the Damaja, and much more.
2005 marked OptiMystic's memorable debut album, ReVamp, which first showcased the indie artist's lasting impression manifest through his raw passion and uplifting messages coated in enigmatic personas and concepts. With his forthcoming album nearing the bend, fans and followers can only prepare for the impending storm OptiMystic is stirring up.
Take a glimpse at what's coming with OptiMystic's new video, "Madd Rush" featuring Onyx and Jr
By Jods Arboleda for RAPStation.com