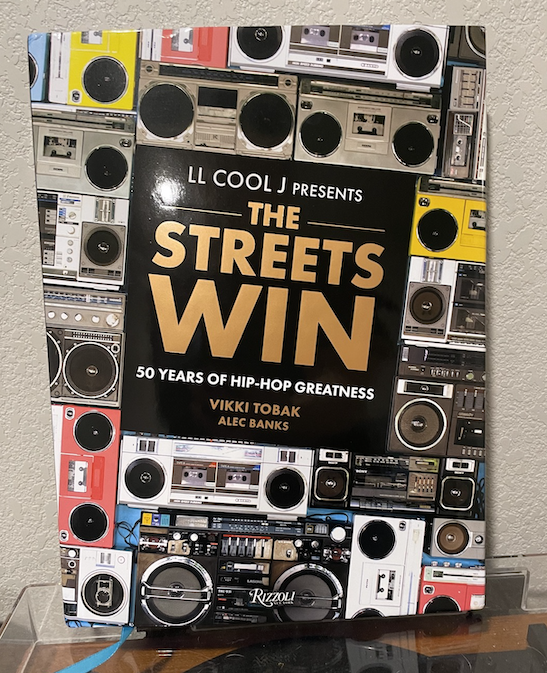 LL COOL J, journalist Vikki Tobak and Rock The Bells Editorial Director Alec Banks have teamed up on a new coffee table book called LL COOL J Presents The Streets Win: 50 Years of Hip Hop Greatness. As the title suggests, the book celebrates 50 years of Hip Hop culture. Throughout its 336 pages, the book explores the birth, rise and progression of Hip Hop culture and its impact on American music.
Featuring rarely seen photographs—from block parties and street shots to studio sessions—the book is accompanied by first-person recollections from MCs, B-boys, graffiti artists and DJs who have dedicated their lives to Hip Hop. 
DJ Kool Herc, Salt-N-Pepa, MC Lyte, Eminem, Run-DMC, Beastie Boys, De La Soul, Big Daddy Kane, Public Enemy, Dr. Dre, Nas and A Tribe Called Quest are among the many telling their stories. Photography by Joe Conzo Jr., Ernie Paniccioli, Janette Beckman, Estevan Oriol, Mike Miller and several others is the cherry on top. 
"Three, four, five hundred years from now—a thousand years from now—the narrative of hip Hop culture is documented here in the first person from the people who actually lived it, created the culture, contributed to it and brought it to this point," LL COOL J said. "I hope this book brings the fans many, many years of joy. I hope you love it." 
Additional contributors include veteran journalists Kyle Eustice, Jay Quan and more. The book is scheduled to arrive on October 3 via Rizzoli Books. The cost is $55. Find more information here.