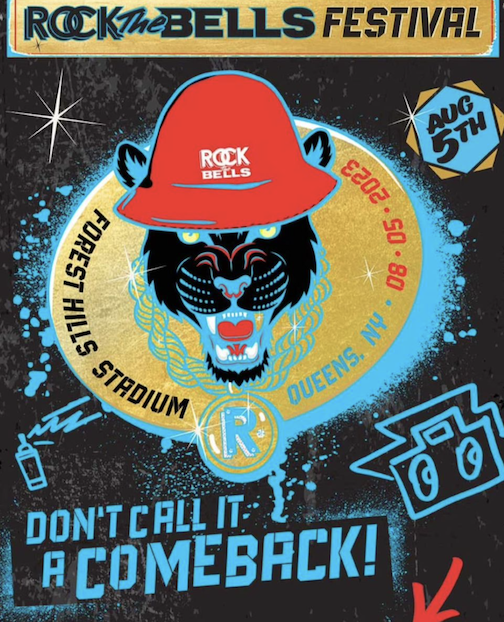 LL COOL J has announced the return of the Rock The Bells Festival. The Hip Hop juggernaut made the announcement on Tuesday (March 28) via Instagram. The event takes place on August 5 at Forest Hills Stadium in the Queens borough of New York City. 
"Don't call it a comeback," he wrote in the caption. "Rock The Bells Festival is returning on 8/5/23 to Forest Hills Stadium in Queens, NY & it's about to be bigger than ever as we Celebrate 50 Years of Hip-Hop! Last year we sold out, so we're giving you presale access at rockthebellsfestival.com today #RTB50." 
In an interview with RAPstation's Kyle Eustice last year, Roxanne Shanté—who hosted the inaugural iteration— confirmed the festival would be returning. 
"When the Rock The Bells family put it together and decided we were going to have this festival, this musical reunion of everyone, it was only right that there were going to be family members that wanted to be included, but we just didn't have enough time," she said at the time. "There's definitely another one coming because so many people were like, 'Oh, y'all having a party and didn't invite me?' It's like, 'No, we're inviting everybody, but everyone wouldn't have a chance to get on stage.'"
None of the performers have been announced yet, but pre-sale begins on April 11 at 10am ET. Find more information here.