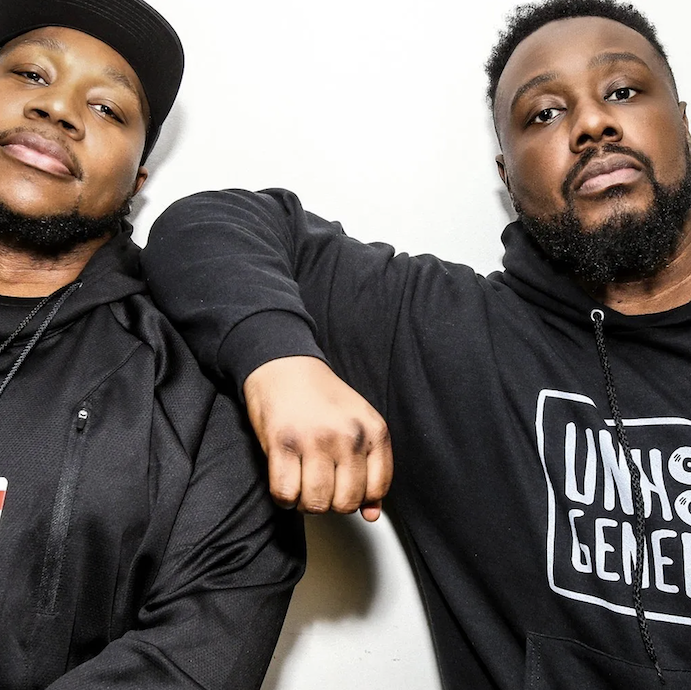 Little Brother fans will have a lot to be thankful for following Thursday's (November 23) Thanksgiving holiday. The following day, the group's new documentary, May The Lord Watch: The Little Brother Story, will hit their YouTube channel at 8 p.m. ET. 
 "Little Brother entered this business independently and based on the current landscape, we see no need to change course," Phonte said in a statement. "This film is a love letter to our fans, a celebration of the people who made us, and a testament to our core values of authenticity, ownership, and craftsmanship. It took us five years to complete this, and it finally feels right."
Rapper Big Pooh added, "One of the things I've been hearing people talk about is how our music was either shared with them or they shared our music with someone else, sometimes even forming life long bonds. YouTube is the perfect intersection where all demographics meet. Having the ability to release our documentary via YouTube felt like the perfect way to share our story with Little Brother fans while leaving open the possibility of introducing ourselves to an entirely new group of potential fans." 
May The Lord Watch: The Little Brother Story follows the rise, breakup and subsequent reunion of Little Brother. Described as a music documentary in the tradition of films like Beats Rhymes & Life, Zappa or 20 Feet From Stardom, May the Lord Watch details Phonte, Big Pooh and (formerly) producer 9th Wonder's impact on the Hip Hop space.
At the core of the doc lies the "unraveling and reconciliation" between Phonte and Big Pooh. As the descriptiong explains, "Their relationship begins in the wake of their challenging upbringings in the South, strains while coming of age together in the music industry, and resolves with an enduring friendship, as the two men reunite and record their 2019 album May the Lord Watch. Told through never before seen archival footage, contemporary vérité scenes, and interviews from the group's members, peers, and family, the film's story unfolds in intimate detail under the framework of a 'UBN Made-for-TV Documentary,' riffing on the fictional UBN Network created through comedy sketches on Little Brother albums."
The film is directed by Holland "Vacay'"Gallagher and written by Yoh Phillips and includes appearances by Questlove and DJ Drama.
"When you meet someone at the Uber line at LAX rarely does it coalesce into a years-long, soul-searching and feature-length-documentary-creating endeavor, but so it happened with Phonte and I in 2018," Gallagher said. "Four years, two scrapped cuts, and a pandemic later, we're rounding the corner on completing the project that will tell the Little Brother story once and for all. I don't take that responsibility lightly and I hope our film reflects that."  
Watch the trailer below.