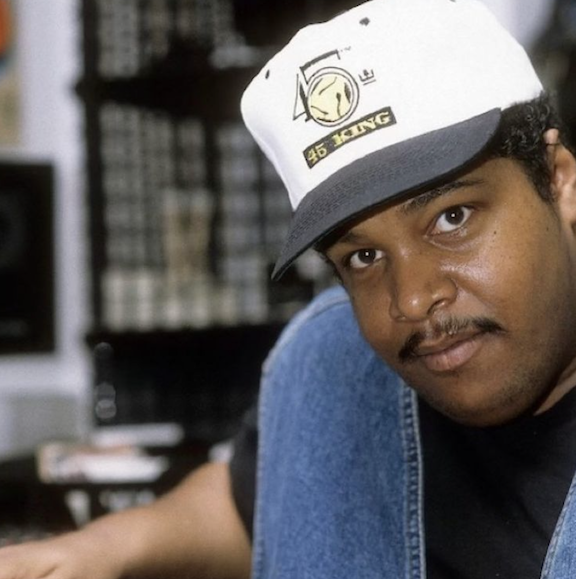 Legendary Bronx DJ Mark The 45 King died on Wednesday (October 18) just two days after celebrating his 62nd birthday. While no cause of death has been specified, he had been sick for some time. DJ Premier and Eminem were among the many paying tribute to the Flavor Unit legend. Moments after learning of his death, Preemo penned a lengthy Instagram caption outlining his many contributions to Hip-Hop culture.
"I never heard of Gang Starr until I heard DJ Red Alert play their 2nd single produced by Mark on 98.7 Kiss in NYC while shopping my demos looking to get a record deal," he wrote. "Red Alert was playing 'Bust A Move Boy' cutting it up crazy and I heard Guru's voice wondering who the f### is Gang Starr? I immediately went and bought the 12inch single to discover the label Wild Pitch Records. From there my friend Carlos Garza in Houston, TX told Stu Fine who owned Wild Pitch about me and I connected with them in 1988 when Guru was looking for a new DJ and a permanent Producer.
"Mark is responsible for so many classics and was a member of the Iconic Crew FLAVOR UNIT (Queen Latifah, Latee, Chill Rob G., Lakim Shabazz, Double J, Lord Alibaski, DJ Cee Justice, Apache, Naughty By Nature, Freddie Foxxx, Markey Fresh, Rowdy Rahz, Storm P and so many more members beyond whom I've mentioned please pardon me if I didn't post your name)."
Mark The 45 King (real name Mark Howard James) began making music in the 1980s. His name referred to his ability to make beats using 45 RPM records. After dropping "The 900 Number" in 1987, he got his big break two years later when fellow Flavor Unit member Queen Latifah signed with Tommy Boy Records and released All Hail the Queen. The 45 King did extensive production on this album and earned countless accolades for the project. After wrestling with drug addiction throughout the '90s, he was able to produce "Hard Knock Life (Ghetto Anthem)" for Jay-Z in 1998. In 2000, he produced the platinum-certified track "Stan" by Eminem.
DJ Premier added a little context into his passing, revealing he got to talk to Mark the 45 King one last time as he laid in the hospital the day before he died.
"His sound was unlike any other from his heavy drums and his horns were so distinct on every production," he continued. "He got a huge Warner Bros. deal and remixed the Classic Madonna single 'Keep It Together' and the raw remix of Eric. B and Rakim 'I Know You Got Soul.' The '900 Number' is a Super Classic, Queen Latifah's 'Wrath Of My Madness,' 'Ladies First' w/ Monie Love, Chill Rob G's 'Court Is In Session,' Latee 'Cuts Got Flavor,' the Historical Jay-Z hit 'Hard Knock Life' and Eminem's 'Stan' to name a few of his catalog will forever ring bells.
"Beyond that, his vinyl releases of breakebeats are beyond any DJ of the 80's/90's Era, practically endless.Thanks Dave Lotwin (D & D) for Facetiming me Tuesday in the hospital to salute him 1 last time before he transitioned. I know he heard me loud and clear. Condolences to his brother Mike and his sister. It's so much more to say but I'll leave it here. Sleep Peacefully Mark thank you for all that you've done. Such a nice person. You're such a special part of our culture that is chiseled in the stone of the greatest parts of us. LOVE YOU MARK."
Van Silk offered another detail, telling AllHipHop, "I stayed in touch with him. He will definitely be missed. He is a brother that I have known on his come up. He from the Bronx and started carrying records from Brothers Disco Dj Breakout and Baron which is the family of the original Funky 4. He produced many hits many may not know about, including Jay-Z's 'Hard Knock Life.' His memory was gone. He didn't remember a lot of things."