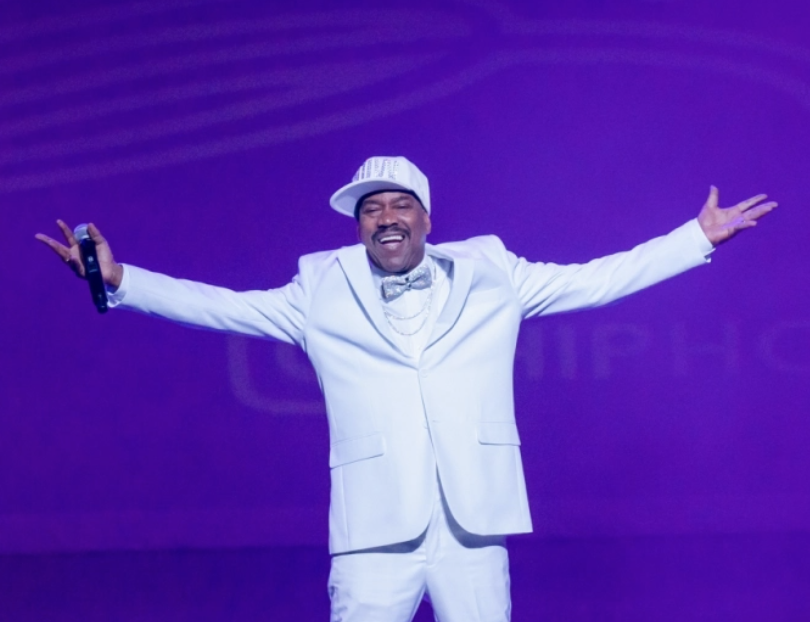 Kurtis Blow and the cast of "The Hip Hop Nutcracker" descended on the Dolby Theater in Los Angeles on Wednesday (November 16) for the official opening of the annual Christmas soirée. Speaking to The Los Angeles Daily News, the "Christmas Rappin'" icon vividly remembered how he became such an integral part of the musical over a decade ago. 
"They came to me and said, 'Wow, you would be great being a part of this new show called 'The Hip Hop Nutcracker,' and I said, 'What?'" he explained. "I remembered the old Nutcracker and so I went over to the rehearsals and I saw these B-boys and B-girls just doing their thing, rehearsing to classical music. And I just thought to myself, 'This is amazing,' because I'm a big fan of classical music. And that fusion of Hip Hop and classical music, I became a fan of it." 
He added, "So when I saw these dancers, B-boying and B-girling to Tchaikovsky's music, it was, man, it was the epitome of the fusion I'm talking about. And I just had to be a part of it."
Serving as the host, Blow kicks off the show with a brief performance then returns at the end to perform his 1980  hit "The Breaks," the first gold rap record in music history. Find more information here.