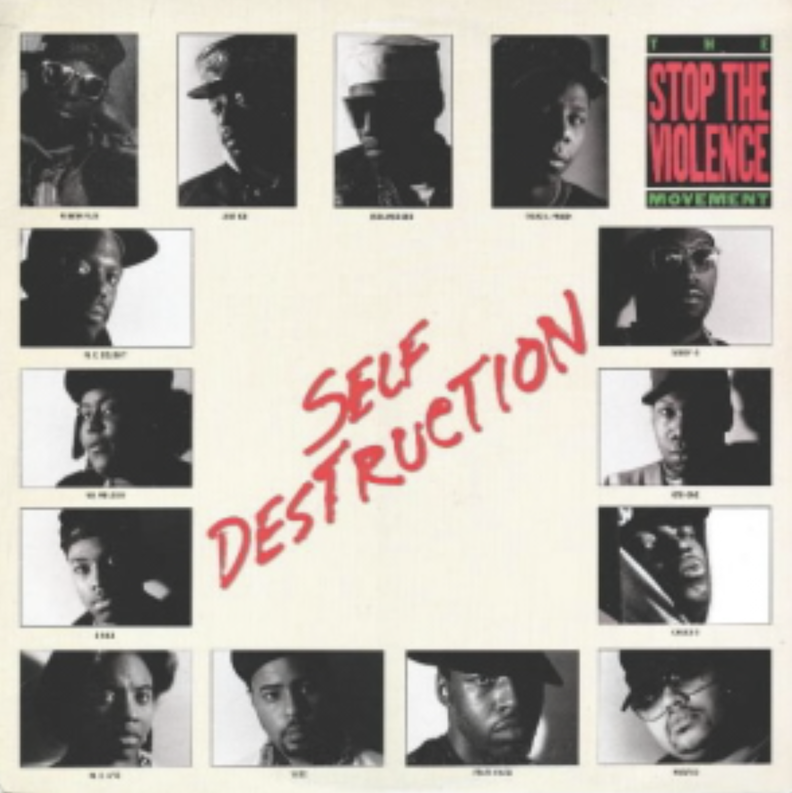 KRS-One ignited the Stop The Violence Movement in 1989 with the song "Self-Destruction" in response to the violence littering his community. Produced by D-Nice and The Bomb Squad's Hank Shocklee, the track featured KRS-One, Stetsasonic's Daddy-O, Public Enemy, Doug E. Fresh, Heavy D, Just-Ice, MC Lyte and Kool Moe Dee and debuted at No. 1 on the Billboard Hot Rap Songs chart, remaining for 10 consecutive weeks.
Now, with the help of Special Ed, Kid Capri and a slew of other Hip Hop legends, the movement is being revitalized. Speaking to Rolling Stone, Special Ed explained how he got involved. 
"Kurupt, my little homie, mentioned they wanted to bring some attention to stopping the violence that's been going on," he said. "I said, 'Yeah, you know what? We have to do it, because otherwise, it's not going to get done. Nobody's saying anything.' So I reached out to KRS-One and Kurtis Blow. I joined the table and brought up the fact that listen, 'We need to do something about the violence going on. Artists are coming out under the notion that this is the climate and the behavior—and that's not acceptable.
"We have participants from the East Coast, West Coast, South, Midwest—all over the country—even some from overseas," he said. "They see the need and see what's happening to us as a culture. It seems as if it's being magnified by most of the hip-hop community, so we have to address this."
Kid Capri is acting as the maestro for another Stop The Violence project. "KRS-One asked me to be a part of it, and I was honored," he explained. "I produced the beat, sent it in and they loved it. I know KRS-One and Special Ed are on it, but they're putting together older rappers and newer rappers. I gave them two tracks for the album so far. It's a project that will coincide with the Hip-Hop Alliance. It all goes together."
Special Ed added, "The music is simply a catalyst to the message across that this is not right by any means. We're being driven in the wrong direction, mentally, spiritually and otherwise, and we hold ourselves accountable for our actions, our families and our loved ones. We want to go out here with a conscious behavior."
As far as what the Stop The Violence Movement has in mind, Special Ed said, "We are putting operating procedures in place in terms of how we handle things, what the message is, and how we're going out and delivering that message. But in addition, we have programs in place to educate The first thing to stop violence is information and knowledge. Ignorance is a major cause of violence, so we have many opportunities and areas of interest for people to educate themselves. We have knowledge ciphers, where we have an open forum and free education for all." 
Find more information on the Hip-Hop Alliance here.