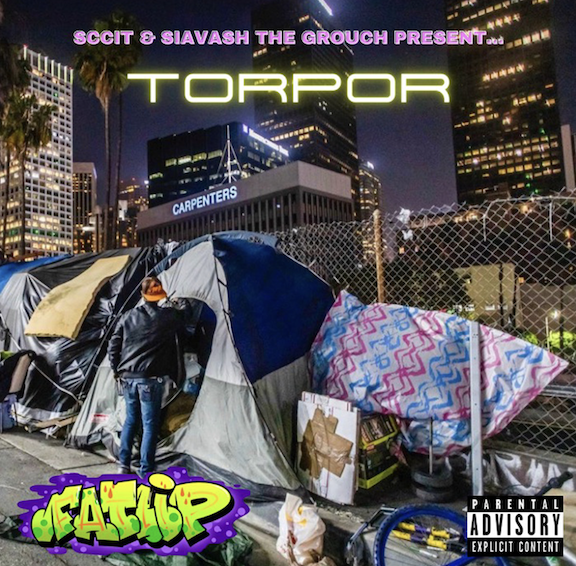 Former Pharcyde member Fatlip and Bone Thugs-n-Harmony MC Krayzie Bone have come together for a new single called "The Way." The track is taken from Fatlip's latest solo album, Torpor, which was released last summer. Produced by Sccit and Siavash the Grouch, the project found the four original members of the Pharcyde—Slimkid3, Bootie Brown, Fatlip and Imani—rapping on the same track, "My Bad." 
The controversial song caused an uproar online, with Bootie Brown telling Rolling Stone he never agreed to appearing on the "reunion" song. He explained, "It's my voice, but they lifted the vocals from another project. I can't remember what it was. I don't know where they got the lyric or who they got it from. I definitely know it's an outside project that I did for something, but the purpose that they're using it for, I never recorded it for that. So I don't know where they got it."
While hopes for a genuine reunion continue to diminish for Pharcyde fans, Fatlip is happily moving forward with his solo career and The Farside (formerly of the Pharcyde) trio comprised of Slimkid, Imani and Fatlip. 
"It's always inspiring to work with up and coming producers and blend that excitement with an OGs expertise," Fatlip said of Torpor. "Sccit and Siavash are definitely the most determined producers I've ever worked with. Get ready for a beast to come outta hibernation." 
Torpor is getting a vinyl release on Friday (February 3). Pre-orders are available here.