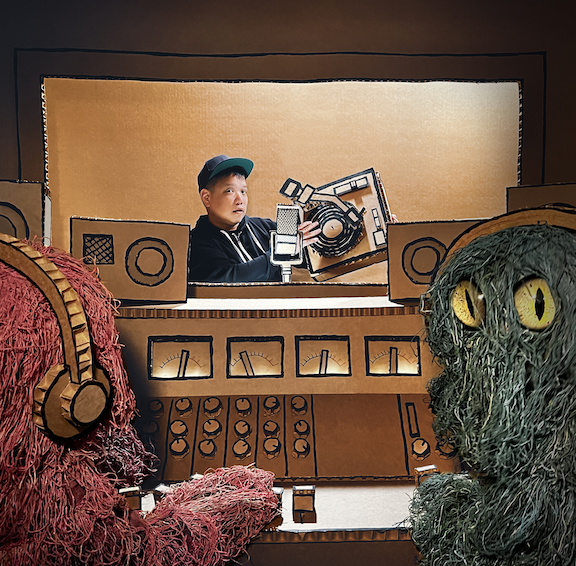 Kid Koala has announced a new double album called Creatures Of The Late Afternoon, the soundtrack to an accompanying board game centered around a cast of creatures who "band together through the power of music to save their habitat from destruction."
Built integrally into the vinyl gatefold jacket, the board game is set at a communal hub of DIY recording studios where various bands of creatures collaborate to explore different ways of expressing and enjoying music, as explained in the press release. 
Creatures Of The Late Afternoon is what Kid Koala calls "a journey through some of my favorite musical universes through the turntables." The resulting album, a 20-track, two-disc set of instrumental journeys, featured guest vocalists and robot hotel interludes, the project furthers his experimentation in "electric, beat-driven, groove-laden, self-sampling, heartrending-even-if-its-heavy, purely beautiful music."
Kid Koala added: "This is the most playful and dynamic album I've done to date. It was a fun time in the studio, exploring the writing/recording process in this way. There is a wide range of moods on the tracks in terms of both energy and emotion and I'm excited about how the music has turned out. Now I can't wait to get working on the stage production." 
The veteran turntablist will reveal the album in four stages before the vinyl's full release on April 14, 2023. The first EP is currently available for purchase here along with the first single from the album, "Jump & Shuffle (Live At The Hardware Store)." Check it out below and pre-order the vinyl with board game here.