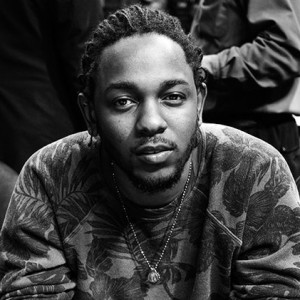 Kendrick Lamar is the latest hip hop artist to get top billing at the world renowned Coachella Music Festival.
The Grammy Award winning rapper will take over Coachella's main stage on the third and sixth days of the annual music festival, January 16th and the 23rd. Radiohead and Beyonce are the show's other headlining musicians.
The prestigious headlining spot is the most recent accomplishment for the Compton rapper, who has quickly emerged as one of the premiere socially conscious voices in hip hop right now. Last year, Lamar took home five Grammy awards and his compilation album, Untitled Unmastered, was released to near unanimous critical acclaim and debuted at the top of the Billboard 200. Lamar is also preparing to launch a sneaker he designed with Reebok, which will go on sale later this month.
Lamar is the latest hip hop artist to headline the festival, following in the footsteps of artists like Snoop Dogg, Kanye West, OutKast, and Jay Z.
The festival will also host sets from many of hip hop's biggest acts, including DJ Khaled, Schoolboy Q, Denzel Curry, Gucci Mane, and many more. You can see the festival's full line-up here.
By Michael Lacerna for RAPstation.com