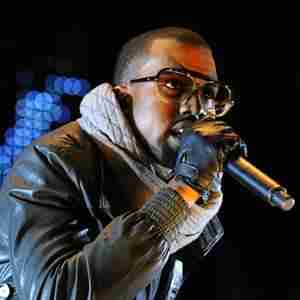 A petition recently surfaced to prevent Kanye West from playing the closing ceremony of the Pan American Games in Toronto later this month. The Pan Am Games take place every four years, and recently announced that the rapper would perform to close the event on July 26. The petition calling for West to be removed from the bill reads:
"The Toronto Pan Am games have proven to be very important for Torontonians this year and have triggered a unified sense of pride in our city. It would only be just to ask a proud Torontonian (or even a Canadian for that matter) in the music industry to perform, such as Drake, Walk Off The Earth, Feist, Metric, Shania Twain, deadmau5, Crystal Castles, Zeds Dead, The Weeknd, Peaches, K'naan, and many many more!"
Mark Daye, the Deputy Leader of the Ontario Green Party, even took to twitter to describe the rapper as an "obnoxious no-talent a**hole". A very similar petition was launched earlier this year to prevent the rapper headlining this year's Glastonbury Festival. The online petition called for West to be replaced by a rock band, and received more than 133,000 signatures.
"Kanye West is an insult to music fans all over the world. We spend hundreds of pounds to attend Glasto, and by doing so, expect a certain level of entertainment. Kanye has been very outspoken on his views on music....he should listen to his own advice and pass his headline slot on to someone deserving! Let's prevent this musical injustice now!"
read the Glastonbury petition. It was later revealed that the man who started the petition, Neil Lonsdale, had never previously been to Glastonbury before. By Devon Pyne for RAPstation.com