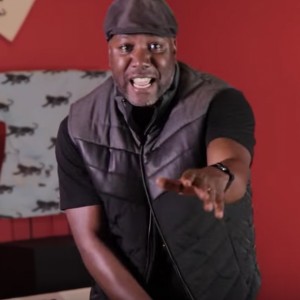 "We don't hate nobody because of their color. We hate oppression," once said Bobby Seale, co-founder to the activist group Black Panthers.
Resonant to the boldness is those words, PE2.0's Jahi recently released his latest single "Here We Go Again," complete with backing visuals to go along with it. The tune showcases the first single featured off of Jahi's 12th album, OceanView On Microphone.
The video was filmed inside the Oakland Museum of California's Black Panther Exhibit.
Jahi comes from the highly-praised PE 2.0, which was created by Public Enemy frontman, Chuck D.

By Jods Arboleda for RAPstation.com