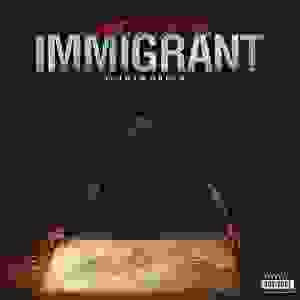 NY rapper Gotham Green presents "Cross Island Expressway", his new single featuring guest appearances from Kool G. Rap & Nature. The track is produced by Lauryn Hill/Nas/Lil Wayne/Talib Kweli/Bun collaborators K-Salaam & Beatnick, and is the new single from Child Of An Immigrant, his new album which also features Jojo Pellegrino, Wax, Marika, Jes Hudak and Hit Skrewface as well as production from Quickie Mart, Josh The Goon, Blessed By The Beats, DJ Hush, Rob Viktum and Twigg.
"I grew up in New York during a time where lyrics and talent ruled hip hop,"
says Gotham.
"As a result, I gravitated towards artists who could verbally amaze listeners such as myself. Two artists I admired for their lyrical prowess were Kool G Rap & Nature. As I was beginning to work on Child Of An Immigrant I put together a list of artists I would want on the project. When both KGR & Nature's name appeared on that list, it was only natural to put both rap titans on the same song."
Child Of An Immigrant is available now.