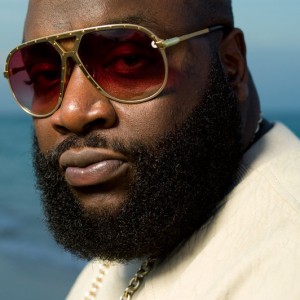 Future recently declared that 2017 was going to be this year, and he's making good on those promises -- yesterday the Atlanta rapper released a brand new song, "Buy Love," and today he's teamed up with Rick Ross to deliver a video for their latest collaboration, "That's A Check."
Watch the video for "That's A Check" here.
The video, which features Future and Ross partying in a mansion, was directed by Eif Rivera, who has previously helmed videos for Kanye West, Fat Joe, 50 Cent, and Wyclef.
Yesterday Future released "Buy Love," alongside an accompanying video for the song. The "Turn On The Lights" rapper recently drew some attention for deleting all of his posts on Instagram andthen cryptically tweeting "Me & [frequent Future collaborator DJ] esco against the world...ion trust none of these people! They all greedy," before declaring "2017 nobody safe."
Future was uncommonly prolific last year, releasing four projects over the course of 2016, including the Purple Reign mixtape. It seems like he's preparing to release even more new material this year, so Future fans should stay alert for what has so far been daily new releases from the artist.
By Michael Lacerna for RAPstation.com