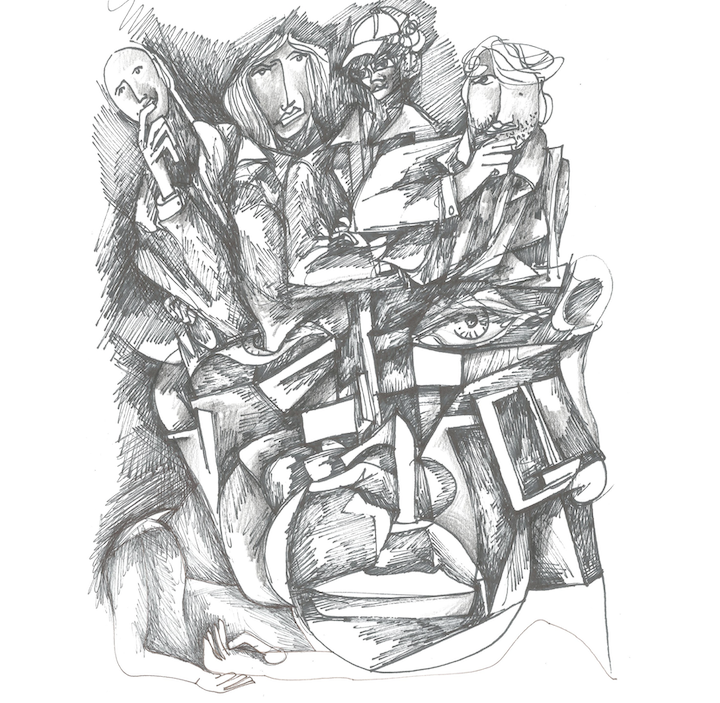 Freestyle Fellowship's Self Jupiter has returned with a new single called "Big Dipper." Produced by Kenny Segal and mastered by Daddy Kev, the track ebbs and flows with Self Jupiter's lyrical gymnastics, effortlessly displaying his penchant for clever wordplay and captivating storytelling. Coupled with jazz-infused melodies and hard-hitting yet smooth bass, "Big Dipper" paints a sonic landscape bursting with underground hip-hop flavor. The track arrived on all digital steaming services Friday (October 13) and can be found on Bandcamp as well. 
Freestyle Fellowship first emerged in the early '90s and quickly became an underground Hip Hop force on the West Coast. Comprised of Aceyalone, Myka 9, P.E.A.C.E. and Self Jupiter, the group was integral to the Good Life Cafe scene in Los Angeles, which sprouted a garden of talented MCs. Freestyle Fellowship released their debut studio album, To Whom It May Concern, in 1991 and followed up with Innercity Griots in 1993. 
After remastering To Whom It May Concern in 2021, Freestyle Fellowship was nominated for a Grammy Award in the Best Historical Album category, the first for any rap album in Recording Academy history. 
"[This Grammy nomination] is all a blind side but we're taking it in stride," Self Jupiter told Okayplayer earlier this year. "I remember when we just wanted to be on wax. The goal was to have the people you grew up listening to hear what you got conjured up. 
"For people who don't know much about music, they think about selling records, money, awards. Even if you don't know anything about music, you know the Grammys. We all watch the Grammys at some point, we've all thought of ourselves on that stage. We came from a place of dreaming. We want everybody to notice and cheer, to hold us in high regard to stuff we've been doing. We've been doing this spoon bending of words with this craft and art. And by the way, how many people get nominated for their own independent work 30 years later?" 

Aceyalone added, "It's unexpected, but It's been a long time coming. We have been collecting our accolades and flowers within our own community for a while. To see the 'industry' taking heed you're a little thrown back, but it's still giving thanks and acceptance and feeling recognized in this lifetime. That's fine. No one sets out to be in this position, but we kind of strayed from moving toward [industry accolades] a long time ago. We've been doing what we wanted freely with our music, so it's surprising to see." 

Although Freestyle Fellowship ultimately lost to Wilco, the nomination certainly appears to be point of pride for the group. Find "Big Dipper" below.