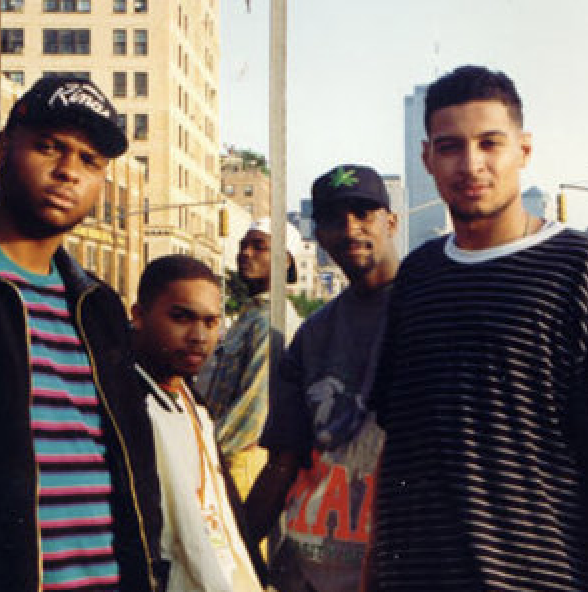 Iconic West Coast Hip Hop collective Freestyle Fellowship was nominated for their first Grammy Award on Tuesday (November 15) in the Best Historical Album category for "To Whom It Might Concern." Released in 1991, the project served as the group's debut, introducing Myka 9, Self Jupiter, Aceyalone, P.E.A.C.E. and the rest of Freestyle Fellowship to the world. 
"God is greatest," Myka 9 tells RAPstation. "I feel maximum gratitude for our crew receiving this honor and humble appreciation for all our supporters and a sacred reverence for the women and men who have come before us as we move forward for those who have yet to come.
"Underground Hip Hop lives! From some Hillcrest school kids rhyming in the back seat during mandatory bussing to battling at Radiotron Kaos network, Good Life, Project Blowed, Haiku de Tat and Freestyle Fellowship abundance flows. Peace is better than war. Protect the children. Save the planet. Again, I thank you." 

Boasting 18 tracks and 51 minutes of runtime, "To Whom It Might Concern" was released right as gangsta rap was beginning to make it ascent, further pushing Freestyle Fellowship, Project Blowed and other West Coast Hip Hop groups further into the underground. 
The group released four studio albums, culminating with 2011's "The Promise." Each individual member has also cultivated successful solo careers along the way. 
As for other notable Grammys categories, Kendrick Lamar netted nominations for Best Rap Album and Album of the Year for "Mr. Morale & The Big Steppers," Best Rap Song, Song of The Year and Best Music Video for "The Heart Pt. 5," while Pusha T earned a nod in the Best Rap Album category for "It's Dry." Find the full list here.