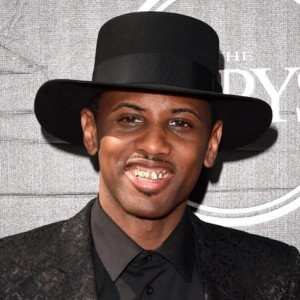 Fabolous announced today that he's planning to release two new projects next year: his promised collaboration with Jadakiss, entitled Freddy vs. Jason, and a new, unannounced solo project that he isn't quite ready to reveal more details about yet.
Fans have been waiting for Fabolous and Jadakiss' collaborative Freddy vs. Jason project since Fabolous announced the album on his Instagram last February. The two musicians have previously appeared together on tracks like "Respect It," and Troy Ave's "Do Me No Favors," but the Freddy vs. Jason mixtape will be the biggest collaboration between the two superstars to date.

"Freddy Vs. Jason is on the way," Fabolous said during an interview with Power 106. "We were trying to put it out next month in January, but we gonna drop something to go into it. I don't want to give the whole thing, but we're gonna drop something next month." The Brooklyn rapper went on to tease that he'll have more to reveal about the project on Friday the 13th, which happens next month on January.
Fabolous also announced that he's working on another project, but the release of that work is being held up by sampling rights issues. "It's getting harder to clear samples," Fabolous said. Fabolous' last studio album, The Young OG Project, was released two years ago on Christmas Day, 2014. While the Brooklyn rapper didn't release any tracks as the lead artist in 2016, he made guest appearances on Joe Budden's "Flex," alongside Tory Lanez, and also appeared on a track with Korean pop singer Jessica.