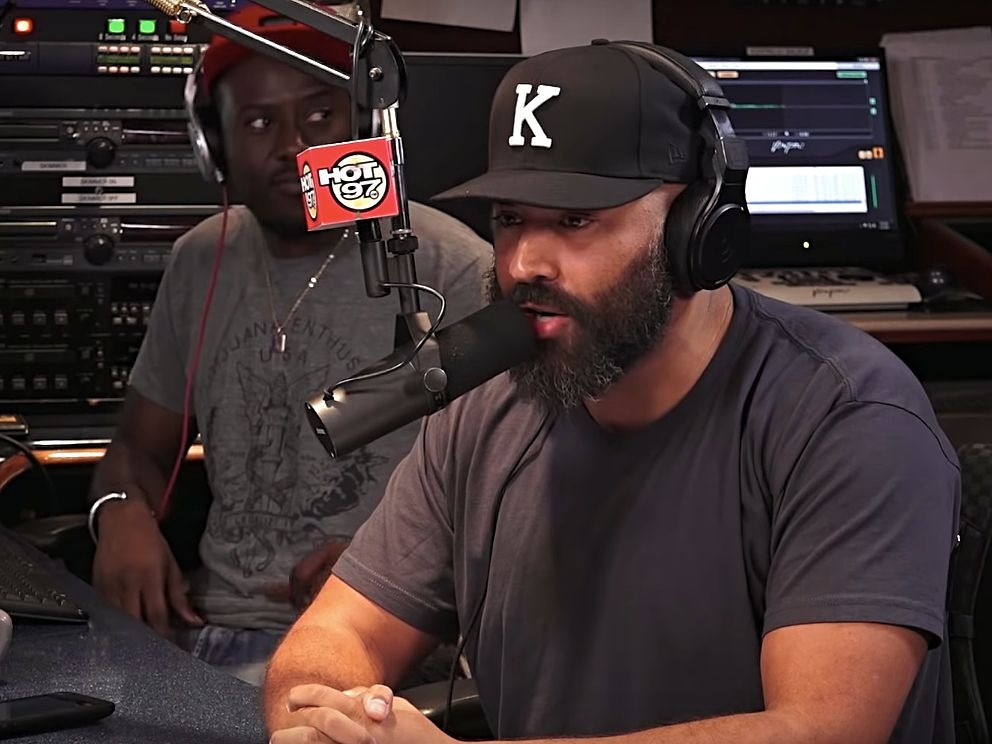 Ebro Darden has been appointed the Global Editorial Head of Hip Hop and R&B at Apple Music. According to Billboard, his position is effective immediately.
Darden will be supervising a group of hip-hop and R&B editors conceptualizing editorial strategies for artists, albums and singles released in the United States and overseas. 
The Hot 97 radio personality follows Carl Chery who served as Apple Music's head of artist curation for hip-hop and R&B until last April when he made the jump to Spotify. 
Darden already hosts a Beats 1 Radio show on Apple Music Monday through Friday, 3 p.m. to 5 p.m. ET and will continue his role on Ebro in the Morning Monday through Friday, 6 a.m.-10 a.m. ET. 
"We're excited that Ebro is joining us in a full-time capacity," Apple Music's global director of editorial Rachel Newman said. "Having dedicated his life and career to hip-hop, R&B and pop music, he has so much to offer. One of Ebro's most defining characteristics is that he has great ears for where R&B and hip-hop are transcending and evolving to beyond even the borders of the U.S.
"He'll obviously take a leadership position for us not just in hip-hop and R&B but also in the communities where the music is made, which is also exciting and something unique to Ebro."
Darden explained to Billboard what will be his first order of business. 
"First is making sure that we're firing on all cylinders in the best way possible, helping consumers find the music that they love and also helping artists connect with consumers in a real way," he said. "Once I learn about what's needed to achieve that, it will be about looking ahead and figuring out ways to serve the communities where hip-hop and R&B music is made. Black music comes from the community. This is music made by people living real lives and artists speaking on behalf of those real lives.
"If we're doing our job, we'll be able to get down at the community level and connect with people to not only help artists service their communities but help those communities thrive. This is a global position as well. So, as we build this out, I'll be doing the same thing I want to do in America in the U.K., Africa, India, Japan, Brazil and other countries. I'll be wherever R&B and hip-hop are being consumed and working to create communication amongst communities around the world through Apple Music — making sure that black music is getting recognized and developing the next superstars."
Darden's previous roles at Hot 97 includes a four-year term as the station's music director, which began in 2003. In 2007, he was promoted to program director and stayed in that post until 2014.