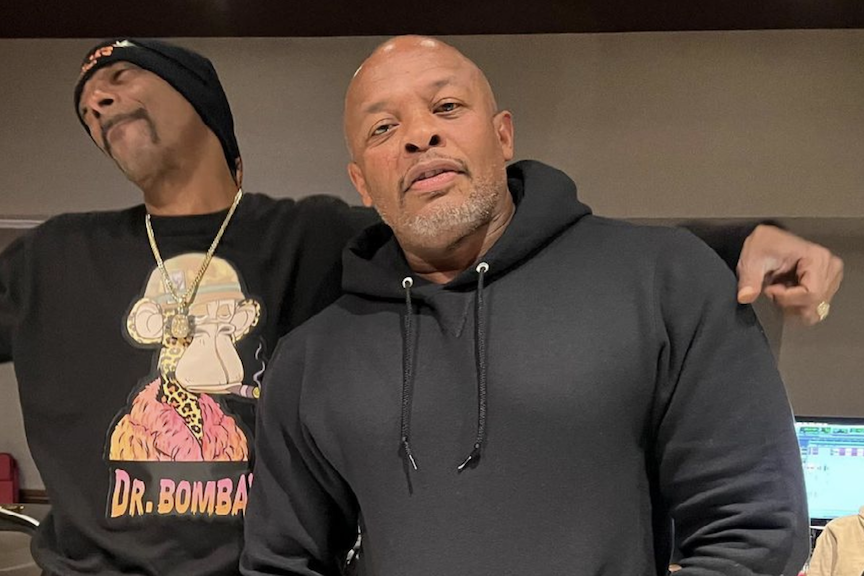 Nearly 30 years after Snoop Dogg delivered his debut solo album "Doggystyle," he and Dr. Dre are reconvening for "Missionary." Speaking to Stephen A. Smith on the new podcast "K[no]w Mercy," Snoop confirmed the project would arrive via Death Row Records/Aftermath Entertainment next month. 
"Me and Dr. Dre have been working on an album for the past two months," he said. "And it will be done in November, and it's produced by Dr. Dre. It's our 30th anniversary to 'Doggystyle.' And the name of the album is called 'Missionary.'"
Snoop also talked about acquiring the Death Row Records brand, adding, "I was looking to get my masters back from 'Doggystyle'—that was what I was searching for. And during the process, they were—the people that had it—were charging more for the masters than for Death Row. So I had to ask myself, 'Do I want the masters now, or do I want to go back and get that legacy?'"
Snoop decided to go all out and purchased the name and publishing for several albums previously released on the iconic West Coast label.
He added: "Death Row Records should be the most prolific, dominant, business-minded companies to come out of the West Coast, that comes and stays with you for a lifetime."
Find the episode here.