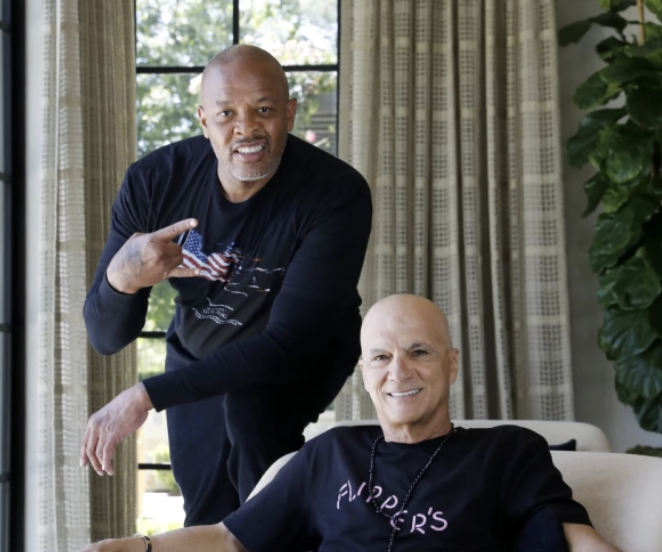 Former Interscope Records president Jimmy Iovine and Dr. Dre have partnered with Atlanta Public Schools on a new student center at Frederick Douglass High School. The Iovine and Young Center, unveiled on Tuesday (August 29), is designed to combine a "rigorous interdisciplinary curriculum" coupled with real-world opportunities.
"We believe we're going to give these kids an advantage, a different type of education," Iovine said. "So, you all can sell these kids, go out there and say you want these kids. Because the modern job needs these kids. That's why." 
Iovine said he and Dre were inspired by a grander mission: to change the way students see their futures. "Me and Dre think big," he said. "We think everybody in the world's going to learn like this, well, maybe! We never thought everybody in the world would wear our headphones, but they did."
Dr. Dre and Iovine created a magnet school in Los Angeles last year in hopes of innovating education. Students at the Atlanta high school are looking forward to having a new scope of opportunities. Sophomore Caleb Mitchell believes the center will spark the "potential" of students who just need a chance to showcase their skill-sets.
"We don't have as much opportunities as other schools have," senior Ariel Brumant said. "Jobs and how people don't look toward us because our careers or the school that we come from or the area that we come from or the things that go on."

The center and the program will open in 2024.