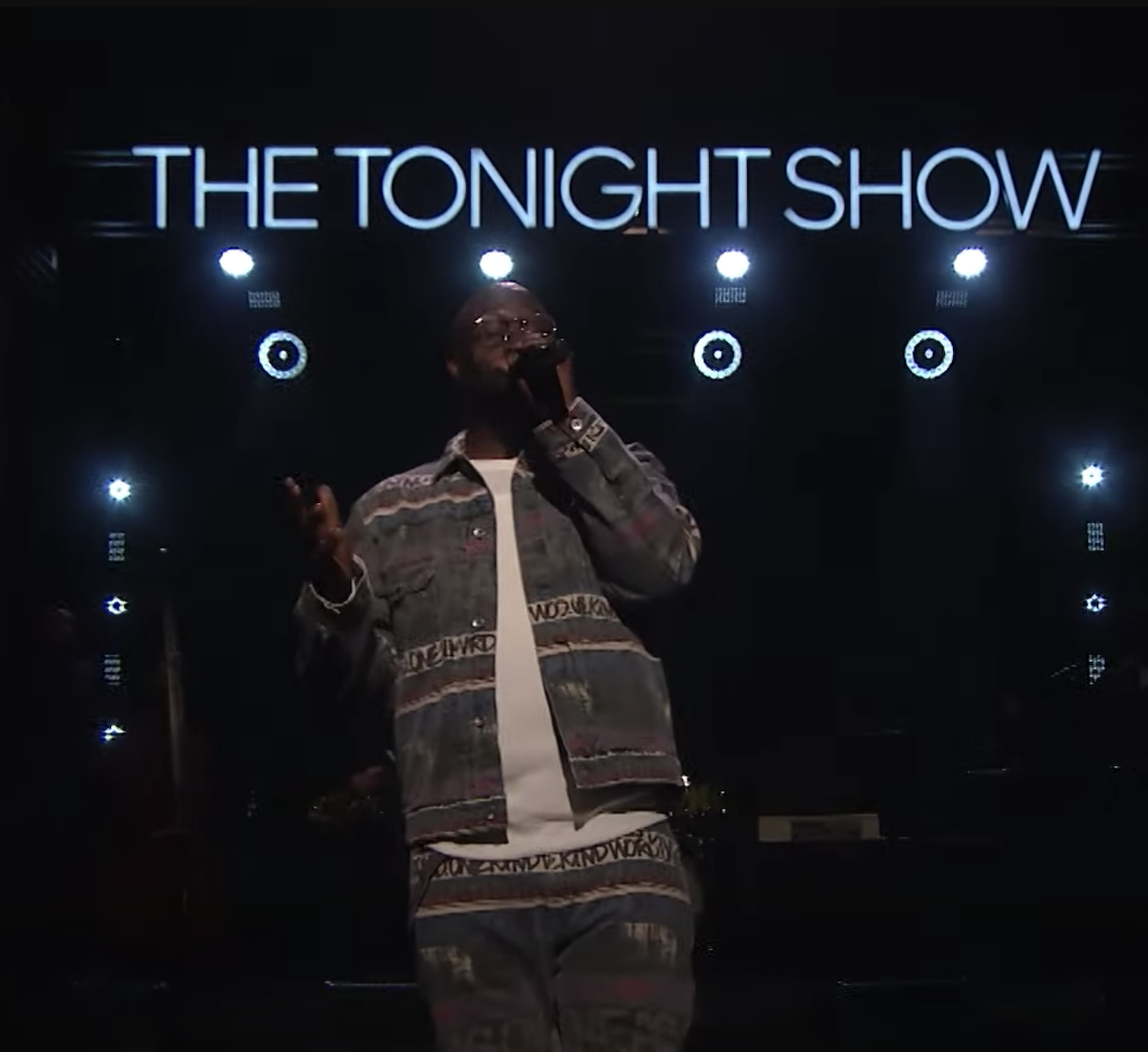 De La Soul's Posdnuos and Maseo were the musical guests on The Tonight Show Starring Jimmy Fallon Thursday (March 16). While Fallon did his best to keep the mood light, there was an inevitable heaviness in the air. Prior to the performance, both Pos and Maseo sat down with Fallon for a brief chat. Fallon immediately brought up the elephant in the room—Dave's physical absence. Dave, who was one-third of the pioneering Hip-Hop group, died suddenly on February 12, just weeks before De La Soul's catalog would finally go on streaming services. Shortly after the sit-down interview, Pos and Maseo joined The Roots for a performance of the 1996 single "Stakes Is High," which was produced by the late, great J. Dilla. With Questlove on the drums and Black Thought on the mic, De La Soul sailed through the song with ease, but the ending clearly got to Questlove. As the song wrapped up, a photo of Dave appeared on the big screen behind them. Questlove tried to keep a smile on his face, but anyone watching could tell it was a struggle.
Hours later, Questlove shared a heartfelt Instagram post and confessed he bawled his eyes out re-watching the performance. He also talked about the profound impact De La Soul had on The Roots.
"You are watching a 16 yr old art major & his 18 yr old best friend from high school (@capaHS) travel 34 years into the future," he wrote. "De La Soul bonded us. Solidified us. Inspired us to pursue our dream. I can't think of a better moment in celebrating this institution for these high school nerds than this moment right now.
"I've checked many a bucket list artist in our 14 years here….but this one took everything in me to stand strong and celebrate the passing of Dave Jolicoer……watching it on tv? I cried like a baby. This might be possibly one of my favorite moments doing what I love to do with the people I love doing my art with alongside the people who inspired me to go the creative path that I'm still fortunate to do since my high school days. Eternal gratitude to the universe for this dream manifesting. 'Well Tariq we just rocked on the Tonight Show w De La Soul to a song helmed by J Dilla.' Wow."
Watch the performance below. (Article originally written for AllHipHop.)